Pros
Mild Razor that is good for beginners
The Ivory handle looks nice
I have been a huge fan of Edwin Jagger razor ever since my very first wet shaving experience.
Today, I will be doing an Edwin Jagger de87 review. In fact, my first safety razor was their DE89lbl! (On P&P's ultimate best safety razor list).
Edwin Jagger is a top-quality shaving product company and makes a variety of other great products as well.
They have made our list of best shaving brushes and best shaving bowls as well. I decided to try out some of their other products and the Edwin Jagger de87 kept coming up as one of the people's favorites.
In this article, I will be telling you all about my experience shaving with the Edwin Jagger safety razor over the last few months.
I have tried different shaving creams and soaps along with different blades so I could get a full rounded experience with this three-piece ivory safety razor.
Let's jump right into my Edwin Jagger DE87 review so that you guys can find out if this is the right safety razor for you! Keep enjoying the best safety razor reviews!
Features of the Edwin Jagger DE87 Safety Razor
Listed below are the Features of the Edwin Jagger DE87 Safety Razor
Weight and Balance
Grip
Length
Aggressiveness
Blade Replacement
Weight and Balance
This ivory-handled DE 87 safety razor weighs in at 2.3 ounces.
This is slightly heavier than my DE89lbl.
This is right around the average weight for most safety razors so that is pretty normal to me.
Just like the 89lbl, it slightly handles heavy, I would say this Edwin Jagger safety razor is a little bit more handle heavy but it is really hard to tell.
The DE97 is a fantastic balance just like the 89lbl.
It does not feel flimsy in my hand and although I like heavier safety razors, this razor did a lot of the work for me.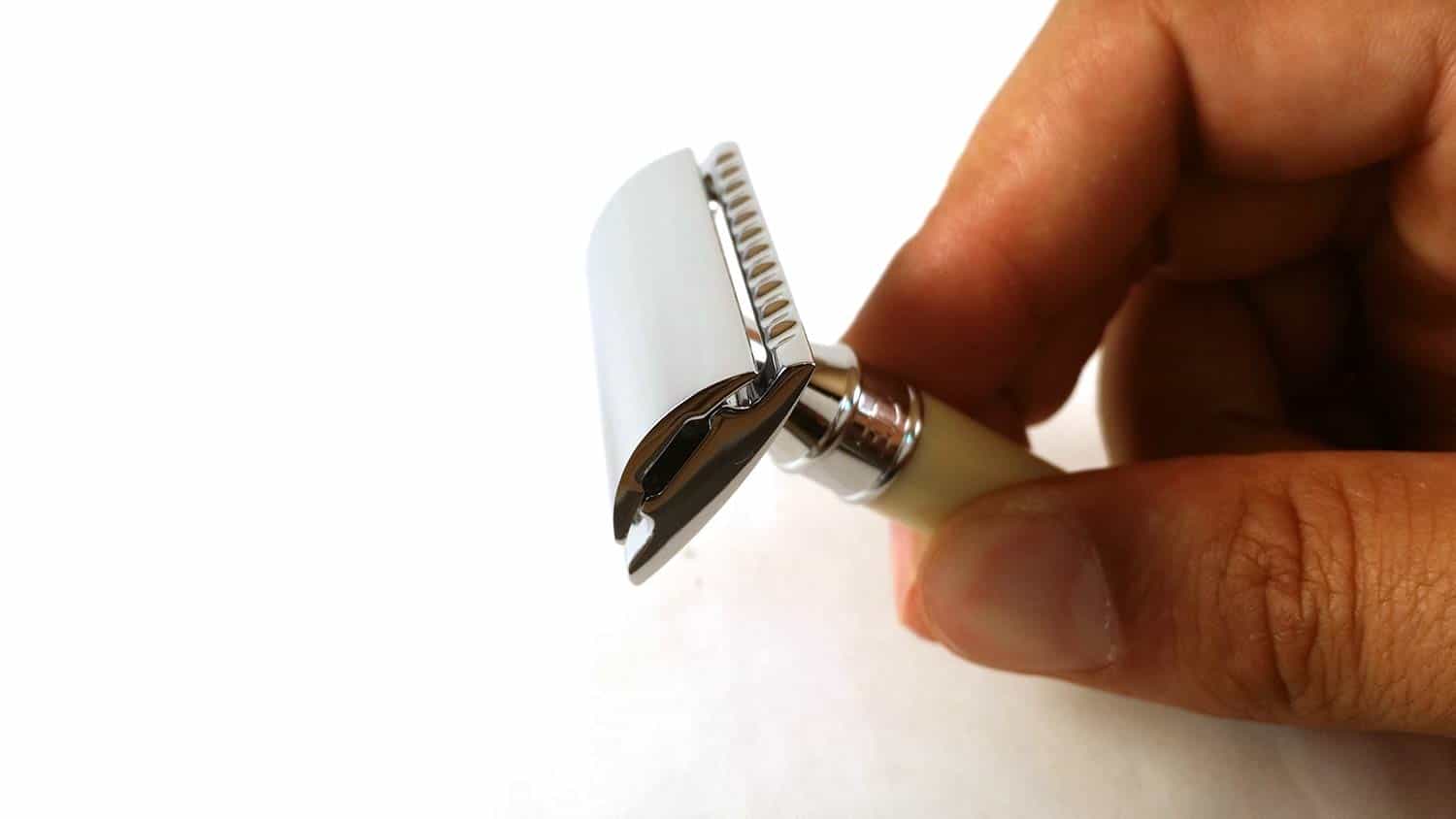 Grip
This is probably the biggest downfall of this ivory-handled Edwin Jagger double edge safety razor.
If you have read any of my other reviews you will know that I prefer a gritty metal grip on my handles or at least some sort of vertical or horizontal grooves.
I did have one incident where my hands were slippery and the safety razor almost slipped out of my hands completely.
This very rarely happens to me. If you do like the look of the ivory handle and decide to purchase this razor, be extra careful while shaving.
Length
The Edwin Jagger de87 measures in at 3.75 inches, which is just barely shorter than the DE89lbl.
This is a very standard length for a safety razor and you should have no problem shaving with it or maneuvering positions whether your hands are large or small.
In my opinion, this is close to the right length for every wet shaver if I was to choose a certain length.
Aggressiveness
This Edwin Jagger de87 safety razor is another mildly aggressive safety razor.
I would recommend it to a beginner and would rate it approximately a 4/10 on my aggressiveness scale.
Maybe just slightly more aggressive than the DE89lbl, but just barely.
If you are a beginner that wants to learn how to wet shave, but you also have a thick stubble to cut through, I would recommend pairing this safety razor with a sharp blade such as feather or derby.
Blade Replacement
The Edwin Jagger de87 is a three-piece safety razor just like all of the other Edwin Jagger safety razors that I own.
It is extremely easy to replace the blade but not quite as easy as a butterfly open or a two-piece safety razor.
I do prefer three-piece safety razors overall because there are fewer moving parts and I feel like they will last multiple lifetimes.
The head is very well constructed and the blade does not move at all from what I have noticed over a few months of shaving with this safety razor.
Be sure to check out our article on the best safety razor blades.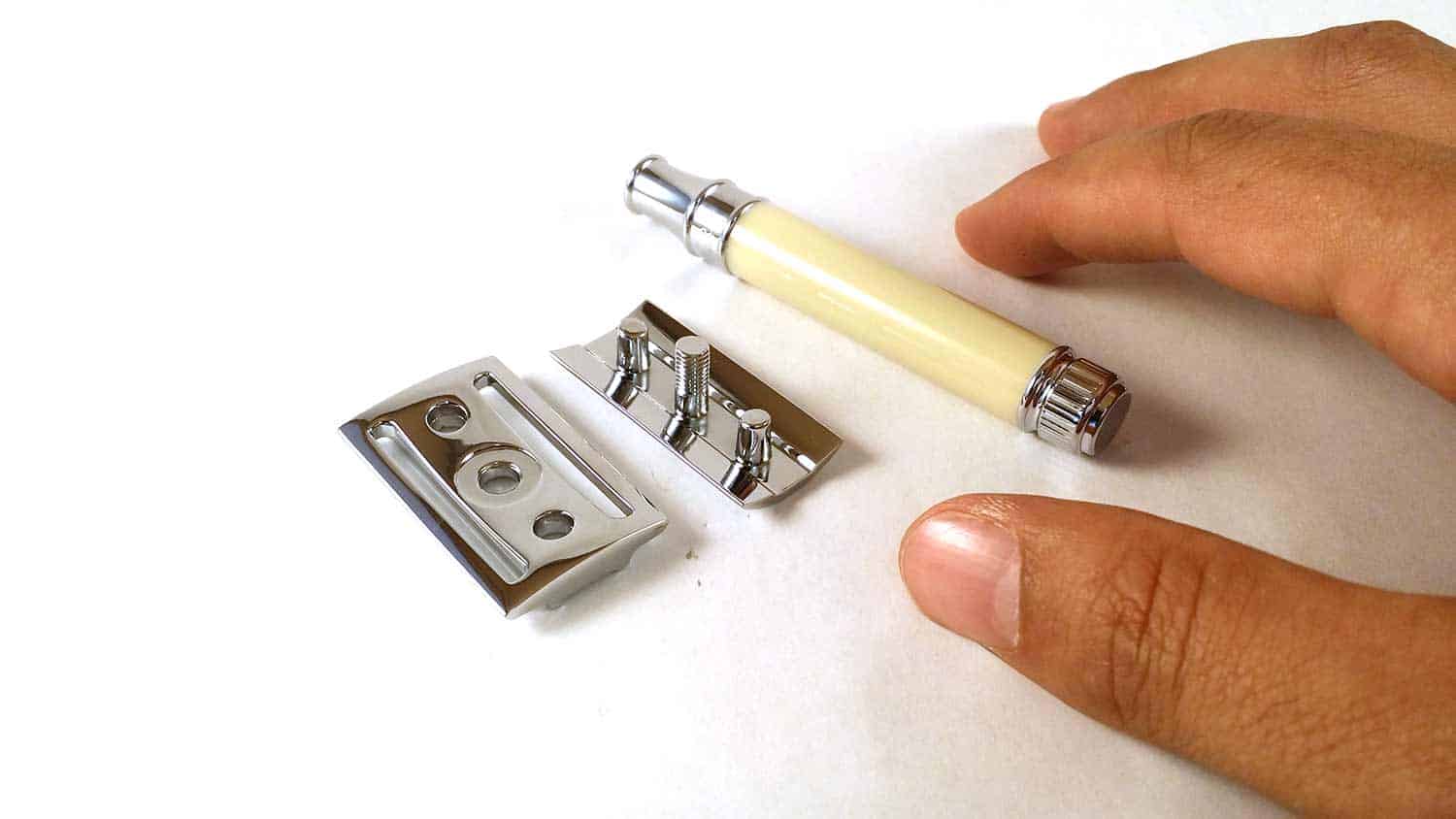 Conclusion – Edwin Jagger de87 Review
The Edwin Jagger DE87 would be an excellent beginner's safety razor.
It looks absolutely stunning and I really love the cool boxes that their products come in.
The craftsmanship and quality control are definitely one of EJ's strong points.
The biggest downfall would be the grip on this safety razor.
Especially if you are just starting out you do not want to cut yourself by having the safety razor slip out.
If you have sensitive skin, the aggressiveness should work just fine for you.
Overall I get fantastic shaves from the Edwin Jagger razors and you will also with very little practice.
I hope you guys got some value out of my Edwin Jagger DE87 review.
Get it here on Amazon
See the consensus of hundreds of other user reviews below
Please like it on social media if it was helpful for you!
Don't forget the importance of having a quality shaving soap or shaving cream to achieve that desired lather and quality baby butt smooth shave.
You should check out our article on safety razors vs straight razors to find out which one is best for your shaving needs.
Now get out there and start shaving and saving money with your newly found hobby: wet shaving!
Frequently Asked Questions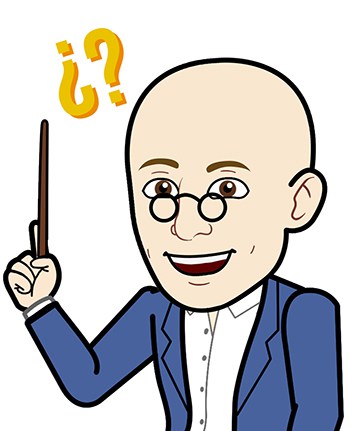 1. Is Edwin Jagger a Sharp Shaver?
Regrettably, despite a less-than-ideal starting point for safety razor newcomers, is a very good all-around razor.
Important takeaways: The Edwin Jagger is a great long-term shaving option thanks to high-quality materials and a comfortable all-around shave.
2. Where Are Edwin Jagger Razors Manufactured?
Edwin Jagger is made in Sheffield, England from carefully selected, high-quality polyester material with hard chrome plated collar.
Edwin Jagger is Europe's leading manufacturer of luxury handcrafted shaving equipment.
3. Are Double-Edged Safety Razors Preferable?
A double-edged safety razor is much less expensive.
Most importantly, you will achieve a better shave quality.
It's surprisingly simple to use with practice, and you'll have better access to those difficult-to-reach areas.
4. Is It Safe To Use Double-Edged Safety Razors?
A good double-edged safety razor with a quality blade can help reduce irritation caused by some of the multi-bladed cartridge razors on the market.
If you found this article helpful, please be so kind as to share it on Facebook or other social media per the buttons below.
We really would appreciate it as we have worked so hard on this post for you.
I have a feeling some of your friends and family will find it helpful as well.
Also, be sure to join the Prim&Prep community!
Not only will you have a chance to WIN your choice of a quality safety razor or beard oil but we will provide you with all kinds of helpful and enlightening male grooming tips and advice directly to your inbox so you don't have to waste your time fiddling on the web to find the right information to look and feel your best.
There is nothing to lose and so much to gain.
SIMPLY SUBSCRIBE BELOW!