Pros
Sturdy three piece razor
Cool look and makes you feel like your great grandpa
Very Affordable
Cons
The grip could be better
It could have a longer handle(personal preference)
Merkur 1904 Classic Review – Blast From the Past!
Hey everyone, in this review article I will be talking about the Merkur 1904 classic safety razor (also known as the Merkur 42c) which made our list of the best open comb safety razors.
This is a very unique safety razor in the Merkur lineup.
As a very unique design to it which makes it look like it was made 100 years ago.
If you want to look and feel like your great-grandfather did while he was shaving, Merkur's classic safety razors might be a perfect safety razor for you.
The Merkur 1904 open comb safety razor is chrome finished and a unique safety razor that yields some close shaves for me.
Let's get right into my Merkur 1904 review so you could see what this puppy is all about.
Features of Merkur 1904 Safety Razor
The Features of Merkur 1904 include:
Weight and Balance
Grip
Length
Aggressiveness
Blade Replacement
Weight and Balance
Merkur 1904 weighs in at 2.3 ounces.
For how short the handle is this safety razor has a good amount of heft to it.
It feels very strong and sturdy in my hands.
The majority of the weight is in the handle which makes it slightly handle heavy.
This results in the balance point being approximately 1/2 of an inch down from the top of the grip.
Normally I like the grip a little bit closer to the head but it is really not that big of a deal with this safety razor.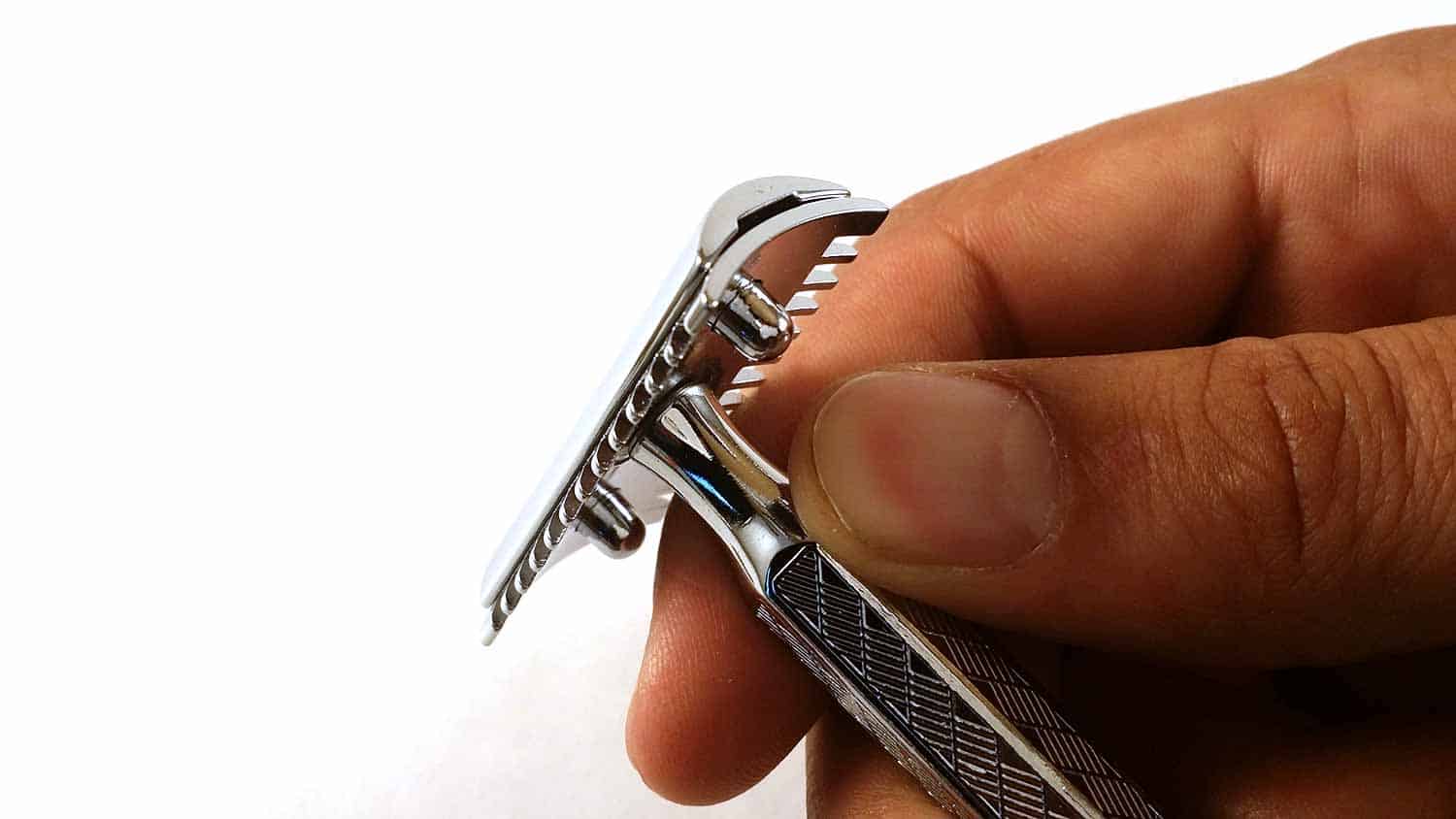 Grip
The handle is very unusual when compared to traditional safety razors.
The handle has six sides to it which makes it a hexagon-shaped handle.
On all six sides of the hexagon, there are diagonal grooves that don't really add that much grip overall, but it makes it look extremely cool.
Personally, for me, I think it has an okay grip, but I am so used to circular handles that it was kind of odd for me at first while shaving with it.
I keep on switching off between holding my thumb on one of the flat surfaces, to one of the corners, to a little bit higher or lower on the handle.
It was difficult for me to find a comfortable place for my hands to rest.
At the bottom of the handle, there is a protruding knob that provides additional grip as well as a reference point to where the end of the handle is.
Overall the grip is not the best in the world.
You should pay attention while you shaving to make sure that you don't have an accident.
Length
The Merkur 1904 safety razor measures 3.2 inches.
This is definitely on the shorter side compared to the average safety razor.
If you have small or average-sized hands this length should not be any problem for you.
On the other hand, if you have larger hands than I do, you might feel like there's not enough handle to this safety razor.
Aggressiveness
I rank the 1904 safety razor (or Merkur 41c) at a 5/10 on my aggressiveness scale.
Some people think that the safety razor is more aggressive than a five and some people think is less aggressive than a five.
Open comb safety razors tend to be more aggressive because it exposes more of the edge of the blade to your skin.
On the other hand, there is a very small blade gap on the 1904 safety razor.
In my opinion, these two kinds cancel each other out to provide an aggressiveness that is right in the middle.
I typically don't recommend an open comb or anything more than a four for anybody just getting started with wet shaving.
But due to the small blade gap in 1904, there is minimal risk of cutting yourself compared to other open comb safety razors.
But because it has such a small blade gap I would not recommend this for people that have thick and coarse facial hair.
Blade Replacement
The 1904 safety razor is a three-piece safety razor just like the majority of the Merkur lineup.
This makes it more difficult than a butterfly open or two-piece safety razor but I feel like it will last you a lot longer because there are no moving parts.
If you're careful with what you're doing as you are replacing the blade there should be no safety concerns. Be sure to check out our article on the best safety razor blades.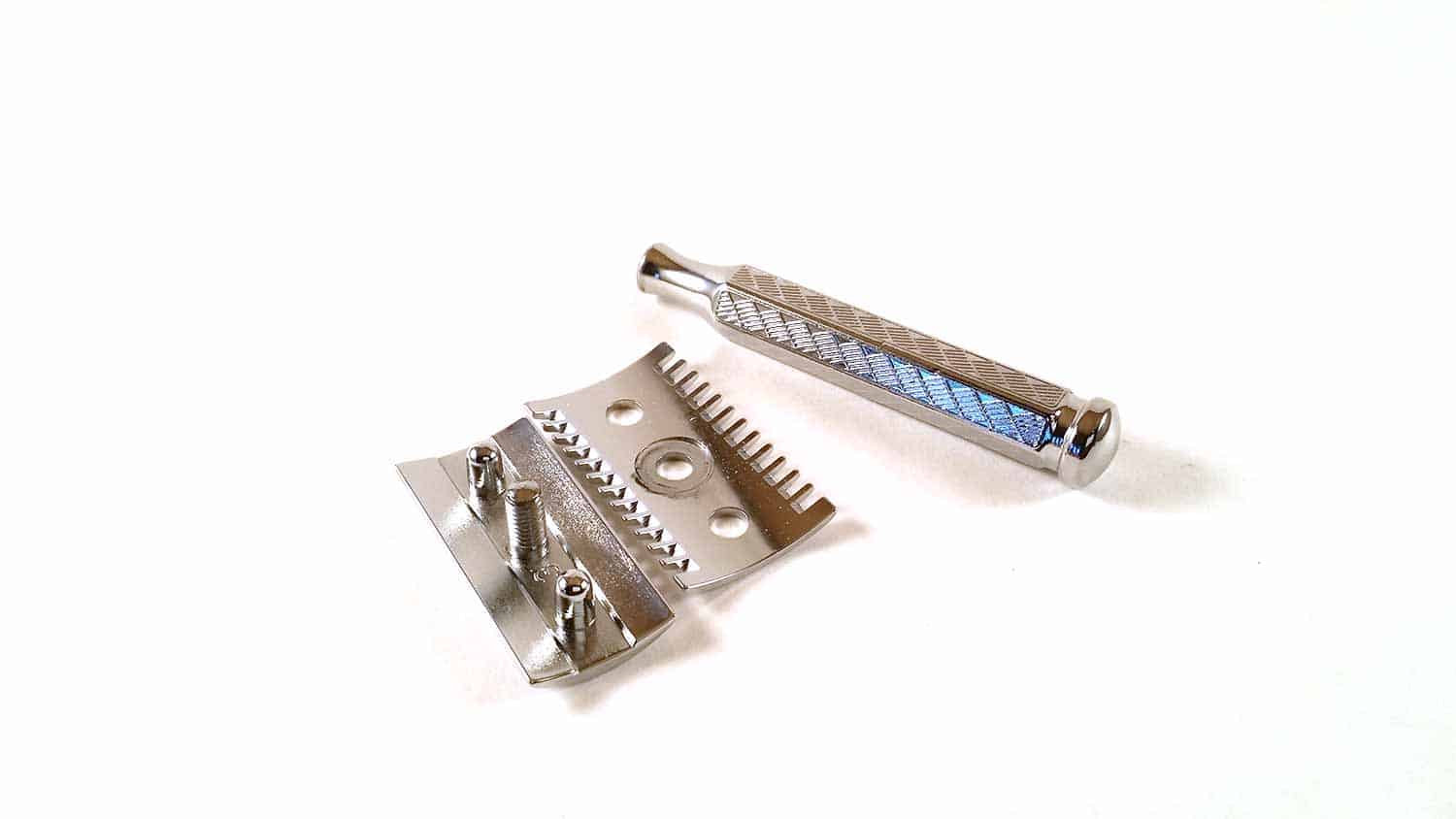 Conclusion – Merkur 1904 Review
I really hope you guys liked my Merkur 1904 safety razor review.
It is definitely a classic safety razor that is very unique compared to the most modern safety razors.
The Merkur Solingen website and amazon have very good Merkur razors reviews for both the Merkur 1906 and Merkur 1904 classic straight safety razors.
It does make you feel more sophisticated and old as you are shaving with it!
It has a good amount of weight for how long the handle is and it will do a lot of the work for you as you are shaving.
The open comb will provide more of the blade's edge to your skin and it cuts with ease.
The grip could definitely be better but the sacrifice up for making it look extremely historic and epic.
Let me know what you guys thought of my Merkur 1904 review in the comment section below.
Check the current price here on Amazon
Don't just take our word for it, check out the consensus of hundreds of other user reviews below.
Check out our infographic on safety razors vs straight razors.
Also be sure to check out our definitive lists of the best straight razors, best shaving soaps, shaving creams for men, best shaving brushes, and even shaving bowls so you can have the ultimate kit.
Also, if you felt this article is helpful please share it using one of the social media buttons on the side of the page.
Have a great shaving day!
Frequently Asked Questions About Merkur 1904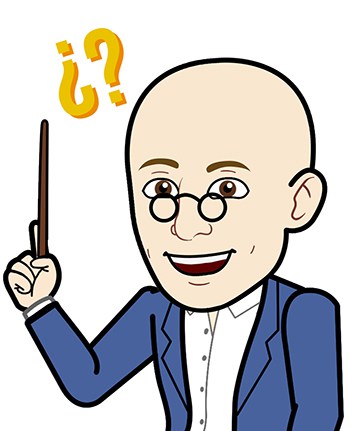 1. How Good Are Merkur 1904 Razors?
Merkur 1904 blades are made of high-quality materials and have an excellent design, making them extremely durable.
They appear to last slightly longer than the average DE blade.
2. Is Merkur A Reputable Brand?
Overall, Merkur is the best safety razor.
Merkur, a German razor company, was mentioned more than any other brand, praised for its long history, low price point, and reputation for quality manufacturing.
3. How Long Will A Merkur Blade Last?
It can last 3-7 shaves.
Merkur is a well-known brand.
They are rust-resistant due to their platinum coating, and one blade can typically last between 3 and 7 shaves.
4. Where Are Merkur Razors Manufactured?
Merkur safety razors are made in Germany.
They provide complete corrosion protection as well as exceptional durability due to the zinc die casting used in making them.
If you found this article helpful please be so kind as to share it on Facebook or other social media per the buttons below.
We really would appreciate it as we have worked so hard on this post for you.
I have a feeling some of your friends and family will find it helpful as well.
Also, be sure to join the Prim&Prep community!
Not only will you have a chance to WIN your choice of a quality safety razor or beard oil but we will provide you with all kinds of helpful and enlightening male grooming tips and advice directly to your inbox so you don't have to waste your time fiddling on the web to find the right information to look and feel your best.
There is nothing to lose and so much to gain.
SIMPLY SUBSCRIBE BELOW!