Pros
The weight of the razor does all the work for you
The handle has great length
Great craftsmanship, fit and finish
Produces great shaves
Merkur 38C Review - all the information you need
Today we're going to be talking about the Merkur 38c vs 34c Review otherwise known as the Merkur barber pole or the Merkur 38c HD.
I call this safety razor the older brother of the Merkur 34c because they have a lot of aspects that are similar. Both the Merkur 38c vs 34c have some similarities. To learn more, read the entire article.
Merkur 34c vs 38c.
The main difference is that the 38c has a longer handle, is slightly heavier, and has a different style of grip on the handle. Merkur 38c vs 34c: Merkur's 38C Barber Pole Chrome Safety Razor is a two-piece razor with a straight closed comb head.
That is why I call the 38c the older brother as opposed to the other way around.
This is a beautifully crafted two-piece, chrome-finished safety razor.
Let's jump right into this Merkur 38c vs 34c review so you can find out what I like about this safety razor as well as the areas I think it could improve upon.
Weight and Balance: Merkur 38c vs 34c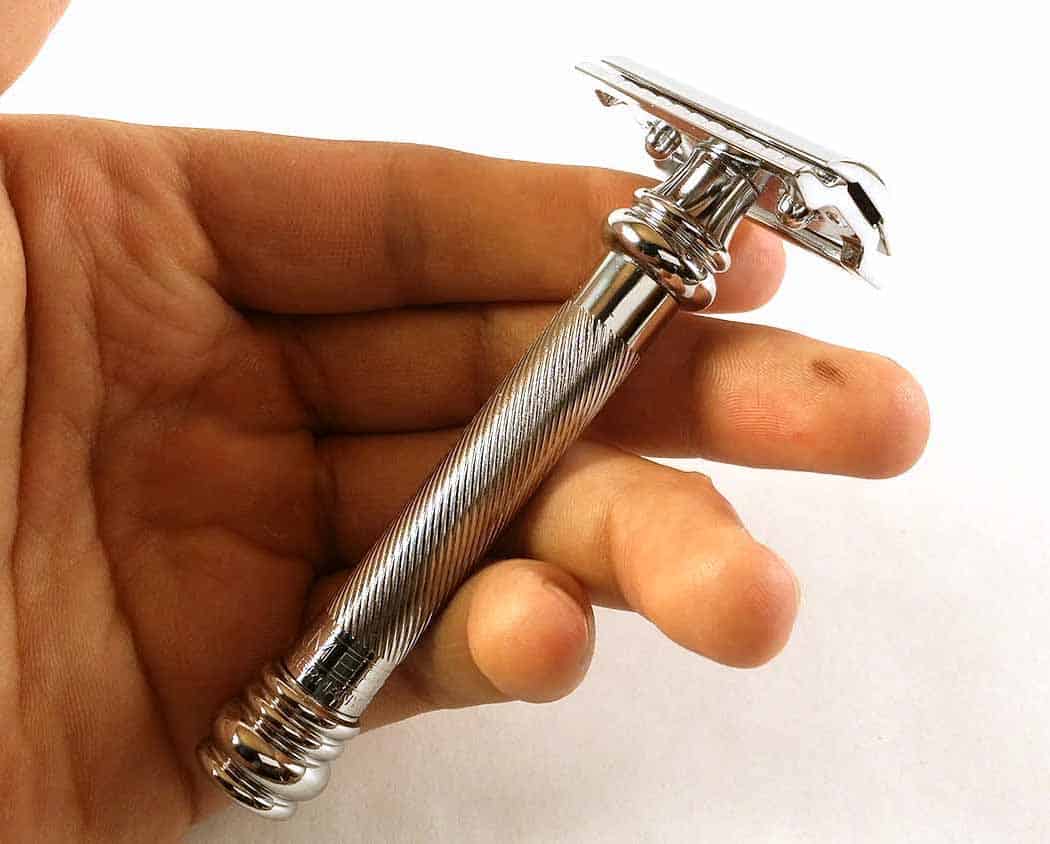 The Merkur 38c weighs in at 4.0 ounces.
This posted on the heavier and compared to other safety razors on the market.
Heavier safety razors have their positive and negative aspects.
I like using heavy safety razors because there is very little force needed in order to shave.
The weight of the safety razor alone will be enough to cut through the hairs on your face.
One of the downfalls of heavier safety razors is that it is slightly more difficult to maneuver to different hand positions while shaving.
If you are coming from a lighter safety razor, this might seem a bit more aggressive just because of the added weight.
Sometimes people feel the need to apply additional force on top of the weight of the razor which can result in cutting themselves while shaving.
The balance on the Merkur 38c is slightly lower on the handle than I would've expected from looking at it, but overall it has a great balance point and I have had no trouble maneuvering it.
It also helps that I have larger hands though.
The grip on the Merkur 38c is decent.
It has barber pole-styled spirals that wind down in a counterclockwise fashion from the top of the handle.
This is similar to the handle of the Parker 99R except the spirals move down in a counterclockwise fashion instead of a clockwise fashion.
This makes the grip slightly better for left-handed wet shavers because their thumb will be positioned perpendicular to the grooves instead of parallel for a right-handed person.
In all honesty, I wish the grooves were a little bit deeper, I feel this would make the grip a lot better.
Because the razor is so heavy I have had times when I didn't feel like I had the best hold on the handle.
Although the barber pole-style grip looks slightly better than the gritty metal grip found on the 34c, I wish they would have used the latter.
Besides the grip on the main part of the handle, I do like the barber pole knob at the bottom.
It doesn't have the best grip and feels but it protrudes from the handle substantially and that helps me control the position of my safety razor.
Length: Merkur 38c vs 34c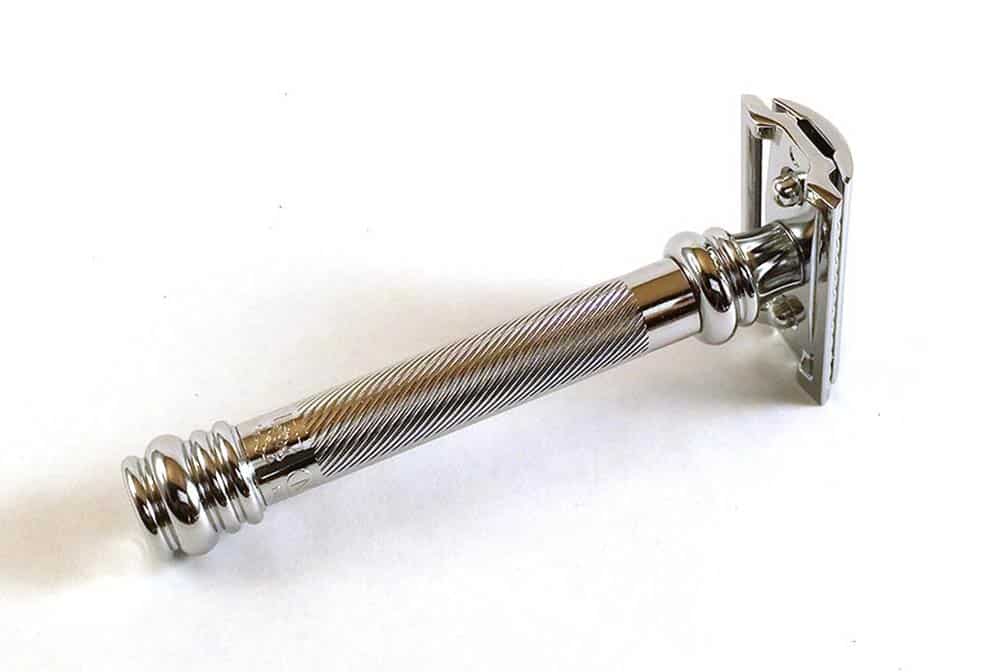 The Merkur 38c measures 4.0 inches in length.
For me, this is a perfect length because it allows me to use multiple different types of grips while shaving.
I can't do this with shorter safety razors due to the fact that my hands are larger than most people's.
This long handle is also what adds the majority of the weight to the safety razor.
Most people that have average or smaller hands prefer the 34c.
Aggressiveness: Merkur 38c vs 34c
Overall this safety razor is on the mild side of my aggressiveness scale.
Since the head, blade angle, and the gap between the safety bar are the exact same as the 34c ( which I rated a 3/10), I am writing this safety razor a 4/10.
It is slightly more aggressive due to the fact that it is much heavier.
I think that this level of aggressiveness is perfect for anyone just starting out with wet shaving.
It allows you to choose from a wide variety of blades compared to more aggressive safety razors.
Blade Replacement: Merkur 38c vs 34c
Blade replacement on the Merkur 38c is extremely easy.
Two-piece safety razors are much easier to use than their three-piece safety razor counterpart.
Merkur 38c vs 34c has amazing craftsmanship when it comes to its safety razors.
The knob at the bottom is extremely smooth when opening and closing the headpiece.
I have had no trouble with blade alignment when it comes to this safety razor.
I feel that two-piece safety razors do a better job in general at aligning the blade right off the bat.
But just like any other safety razor, you need to be careful when handling the blades while replacing them.
Be sure to check out our article on the best safety razor blades on the market today!
Overall this is an incredibly well-crafted tool for wet shaving.
For people with larger hands or for people that love heavy safety razors, this would be an excellent addition to your collection.
This is also a great beginner's safety razor because of how mild it is.
This safety razor will truly last you a lifetime based on the craftsmanship alone.
The biggest gripe that I have with this safety razor is the grip on the handle, especially as a right-handed shaver.
But besides that, it has an excellent chrome finish, will yield a very good shave, and is reasonably priced at approximately $40.
For a complete list of the Merkur 38c vs 34c safety razors top straight razors, best Merkur safety razors, and my top safety razors follow the links highlighted.
Also, check out our infographic on straight razors vs safety razors.
I have also rated the Merkur 38C as one of the best razors for shaving your head as well.
The question now is what comes after the 38c?
I hope you enjoyed my review on the Merkur 38c vs 34c barber pole!
Let me know if you have any questions in the comment section.
If you have used this safety razor, what are your experiences with it?
As you know, that pristine shave takes more than just a quality safety razor and blade, it requires a good technique as well as a first-rate shaving soap or terrific shaving cream and a top-tier shaving brush among other things.
Frequently Asked Questions About Merkur 38c vs 34c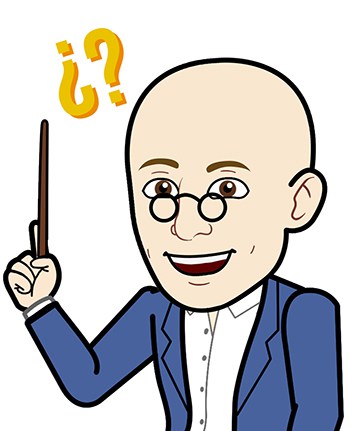 1. Is the Merkur 38C Razor a Decent One?
The Merkur 38C long handle barber pole safety razor is a great choice for wet shavers who desire a huge, bulky, fairly aggressive razor.
This isn't the safety razor for you if you're seeking something a little smaller. The Merkur 38c is a fantastic safety razor in general.
2. Where Are Merkur Safety Razors Made?
Germany
Our MERKUR safety razors are made in Germany and feature zinc dies casting technology that provides complete corrosion protection and exceptional durability.
3. What is the Merkur 38C's Level of Aggression?
The Merkur 38C is somewhat aggressive; on the aggressiveness scale, I give it a 4/10, which is ideal for most novices.
Because they are afraid and concerned about getting too many nicks and cuts, many newbie wet shavers make the mistake of choosing an overly light razor.
4. Is It True That Merkur Razors Are Good?
Merkur blades are built of high-quality materials and have a superior design, making them extremely long-lasting.
They last a little longer than the ordinary de-blade, in my opinion. I can usually get 4 or 5 shaves out of most blades, for example. However, with Merkur's, I can easily extend it out to 6 or 7 shaves.
If you found this article Merkur 38c vs 34c helpful please be so kind as to share it on Facebook or other social media per the buttons below.
We really would appreciate it as we have worked so hard on this Merkur 38c vs 34c Review post for you.
I have a feeling some of your friends and family will find Merkur 38c vs 34c helpful as well.
Also, be sure to join the Prim&Prep community!
Not only will you have a chance to WIN your choice of a quality safety razor or beard oil but we will provide you with all kinds of helpful and enlightening male grooming tips and advice directly to your inbox so you don't have to waste your time fiddling on the web to find the right information to look and feel your best.
There is nothing to lose and so much to gain.
SIMPLY SUBSCRIBE BELOW!