Pros
Fantastic fit and finish
Great mild razor for any beginner
Cons
Lighter than I like for a safety razor
Grip could be better
Muhle R89 Review - This Safety Razor Shines
In my opinion, though, their safety razors resemble those of Edwin jagger much more than Merkur.
Today we're going to be reviewing the Muhle R89 review safety razor.
It is a three-piece chrome finished safety razor that is absolutely stunning to look at.
This is the second safety razor by Muhle R89 review that I have ever used.
Let's talk about what I like and dislike about the MuhleR89 review safety razor so that you can figure out if it is a good companion for you in your wet shaving adventure!
Let the Muhle razor review begin!
Weight and Balance – Muhle R89 Review
The Muhle R89 weighs 2.2 ounces.
Just by looking at it, I was expecting it to weigh much more than this.
Just as I was expecting, the handle was quite hefty as it had a decent circumference to it.
Even though the handle is light, to my surprise, the head of the Muhle razor was heavy.
The two-piece head makes up more than half of its weight.
The point of balance is a little bit higher up on the handle than I personally like because it makes maneuvering it around to different hand positions a little bit more difficult.
On the other hand, I have heard people online talking about how they love the point of balance on this safety razor.
I just wish it was a half-ounce heavier.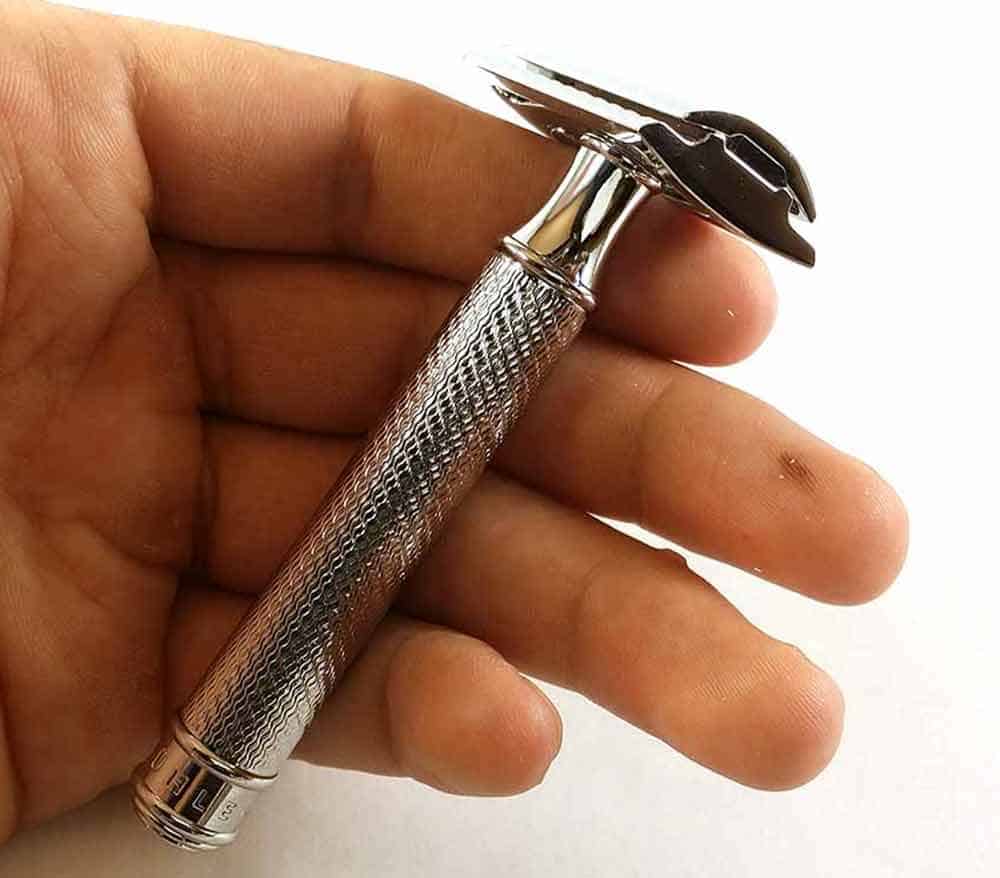 When first looking at the handle of Muhle razors I was expecting it to feel just like my Merkur 34c.
It looks like it has a gritty metal feel to it.
With a closer look, you could actually tell that the handle grip is made out of a bunch of vertical wavy grooves that go from the top to the bottom of the handle.
There are no cross-sectional grooves on the handle.
If you move your thumb from the top to the bottom of the handle you can tell that there is a lack of texture.
What this translates to is that it might not have the best grip if you have wet and soapy hands.
The r89 grande safety razor handle does look amazing though.
The chrome fit and finish are absolutely stunning, I just wish that it was a little bit easier to hold on to.
Length – Muhle R89 Review
The Muhle R89 grande measures in at 3.7 inches.
I think this is a great length for any safety razor.
As a person that has fairly large hands, I found it to be long enough so that I could use any hand positioning I desire.
People with small hands will not think the handle is too long, which can be the case with a 4-inch safety razor.
It is definitely one of the best-closed comb safety razors.
In my opinion, this should be the standard length for all safety razors.
Aggressiveness – Muhle R89 Review
Before purchasing this safety razor I have heard people talking online that this is the exact same head that is used in the Edwin Jagger de89lbl.
After closely examining the razor, it looks like there is a larger blade gap, thus making it slightly more aggressive as a good amount of the blade is exposed.
I would rate it approximately a 4/10 on my aggressiveness scale.
This is slightly more aggressive than the de89lbl or the Merkur 34c.
Just like those two safety razors mentioned, it is a great safety razor for any beginner that is starting out with wet shaving.
The head geometry is very precise in the Muhle R89 review.
It aligns the blade perfectly so that everything is even on both sides.
Blade Replacement – Muhle R89 Review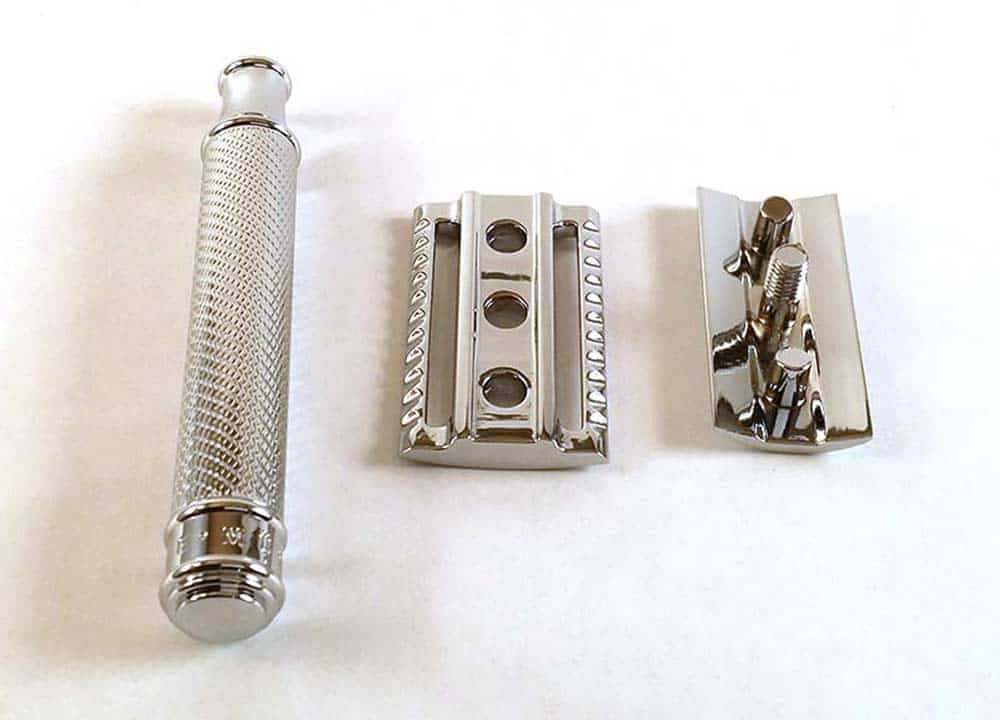 Just like any standard three-piece safety razor, blade replacement is quite easy as long as you perform proper maintenance on cleaning your safety razor and are careful at all times.
It is not as easy as a butterfly open safety razor, but it is also less likely to break down on you.
This safety razor will last you a lifetime or two easily.
Be sure to check out our article on the best safety razor blades on the market today!
Conclusion – Muhle R89 Review
Check the current price below on Amazon
See the consensus of almost a hundred other user reviews below
The Muhle R89 gives me an excellent shape overall.
Since it is a mild safety razor I am able to use whatever blade my heart desires while shaving.
The Muhle r89 rose gold is one of the variants of the Muehle r89 and it is really a very beautiful piece.
This would be a great safety razor for any beginner and also for people with sensitive skin.
The fit and finish on this instrument are absolutely stunning and are definitely one that I like showing off to my friends.
There are a few things I wish were different though.
I wish the overall piece weighed slightly more.
The handle has a good width to it but it feels hollow to me which I don't really like.
I also wish that the grip was slightly better because I have had close calls with it slipping out.
This Razor is on the list of the best safety razors that I created.
You should check out our best straight razors list as well as our safety razor vs straight razor infographic.
Thanks for reading my Muhle R89 review.
Let me know in the comments section what you think!
Frequently Asked Questions About Muhle R89 Review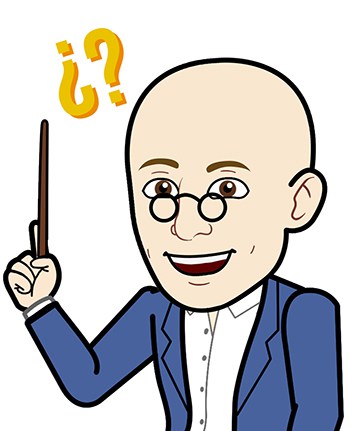 1. Is Muhle R89 a Decent Product?
For many years, the Muhle R89 review has been one of the most popular Double Edge Safety Razors.
It's a nicely built double edge safety razor with a closed comb that's a joy to use.
The Muhle R89 review has been precisely crafted for control and comfort, with its engraved handle and appropriate size and weight.
2. When was Muhle Established?
Robert Mühle began the family business in 1869.
He began by making exceedingly exact measuring instruments for Glashütte watchmakers, then progressed to making speedometers and rev counters.
3. Where Are Merkur Safety Razors Made?
MERKUR safety razors are made in Germany and feature zinc dies casting technology that provides complete corrosion protection and exceptional durability.
If you found this Muhle r89 review article helpful please be so kind as to share it on Facebook or other social media per the buttons below.
We really would appreciate it as we have worked so hard on this post for you.
I have a feeling some of your friends and family will find Muhle R89 review helpful as well.
Also, be sure to join the Prim&Prep community!
Not only will you have a chance to WIN your choice of a quality safety razor or beard oil but we will provide you with all kinds of helpful and enlightening male grooming tips and advice directly to your inbox so you don't have to waste your time fiddling on the web to find the right information to look and feel your best.
There is nothing to lose and so much to gain.
SIMPLY SUBSCRIBE BELOW!