Pros
Easy butterfly open mechanism
Fantastic grip
Decent weight
Cons
The knob has some hiccups while opening and closing
The weight is lighter than advertised
Not the best looking razor in my opinion
Parker 92R Review - Come check out this twist to open safety razor!
Today we are going to be diving into the Parker 92R.
This is a one-piece twist to open (or butterfly open) safety razor that has a brass frame, chrome finished head and black textured handle.
This is a very unique safety razor, to say the least.
By just looking at it, the fit and finish look decent and the overall design is kind of bizarre.
After approximately a month's worth of shaving, I have a bunch of likes and dislikes about this Parker safety razor.
Let's jump right into it my Parker 92R review!
Weight and Balance
This safety razor is marketed as being "extremely heavy weight".
The Amazon sales page claims that it weighs 3.4 ounces but according to my scale, it is only 3.1 ounces.
If something is marketed as "heavyweight", it should be significantly heavy.
To be honest, it barely feels like it is 3.0 ounces.
Just like most butterfly open safety razors, the Parker 92R is on the heavier side compared to other safety razors.
This is due to the additional metal and mechanism for opening the hinges on the head.
The point of balance is halfway in-between the black textured handle and the chrome knob at the top of the handle.
This feels uncomfortable for me when moving from one hand position to another.
The weight and balance are not all bad though. It is still a relatively heavy razor and will shave like one as well.
Grip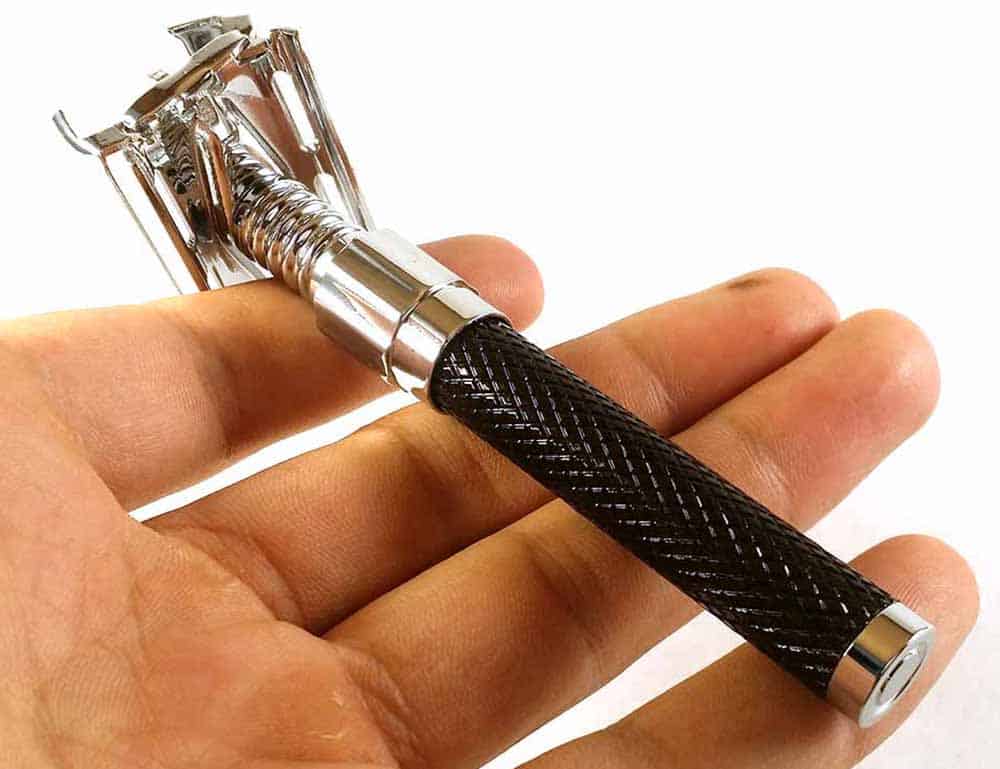 The grip on the Parker 92R is what makes it really stand out.
The black textured handle is made up of diagonal grooves that spiral clockwise and counterclockwise from the tops of the bottom of the handle.
This form little diamonds that look pretty cool.
These grooves have a perfect depth to them that gives a perfect balance between comfort and grip.
One thing that I wish it did have is a knob that protrudes a little bit at the bottom of the handle so that you can know where the end is.
Besides that, the grip is fantastic and it would be hard to imagine it slipping out while shaving.
Length
The Parker 92R is an extremely long safety razor measuring 4.25 inches from head to toe.
For someone with large handles such as myself, this is a great advantage.
I can imagine it is difficult for somebody with small hands to maneuver from one hand position to another.
But for me, it is great because I have the freedom to use all of the hand positionings I want.
Aggressiveness
Although Parker butterfly's open safety razors have a reputation for being overly aggressive, the Parker 92R is actually not that bad.
I would still not label it as a mildly aggressive safety razor.
I am rating this safety razor a 6/10 on my aggressiveness scale.
In recent years, Parker has been redesigning the head of their safety razors to be less aggressive while still maintaining an extremely close shave.
I would still recommend using blades that are not extremely sharp.
I tried using feather blades with this safety razor and have a tough time not cutting myself.
This safety razor should be aggressive enough for anybody that has tough stubble but should probably be avoided by people with sensitive skin or people that are just starting out with DE shaving.
Blade Replacement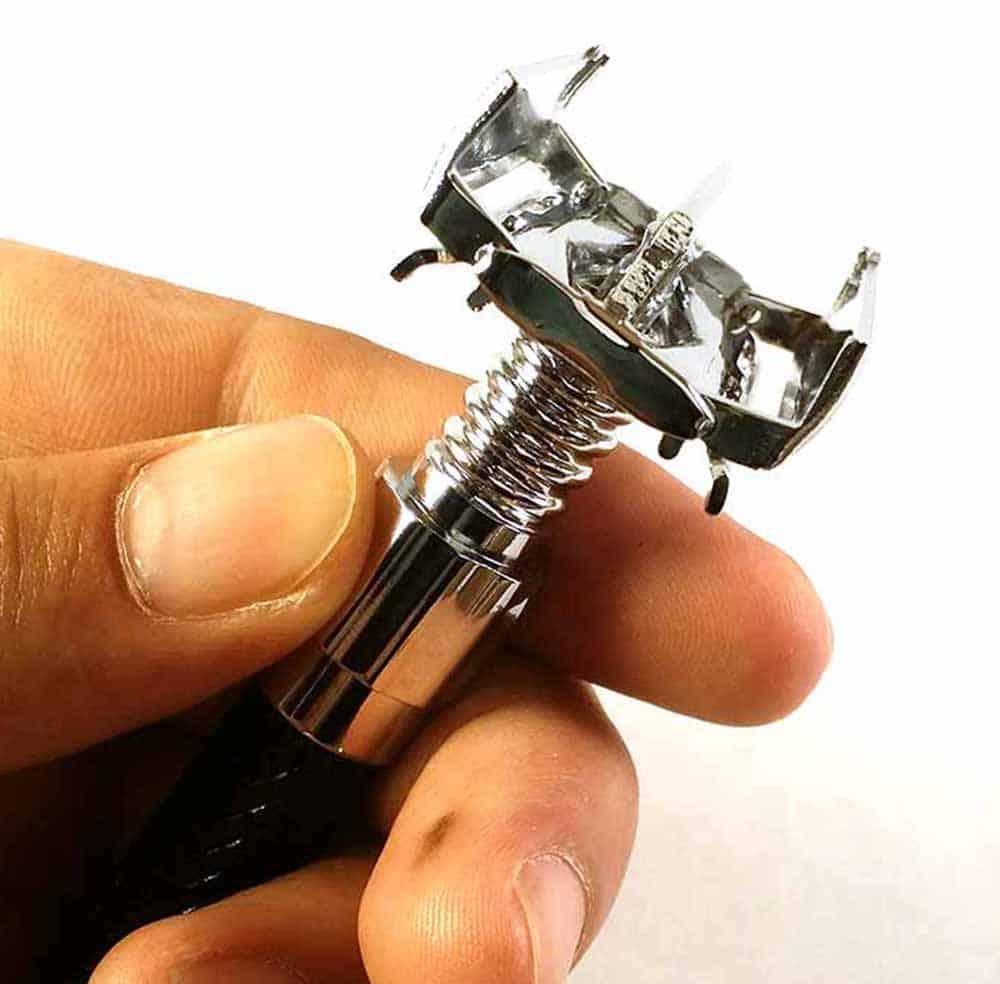 Blade replacement on the Parker 92R is very simple just as it is with any twist to open a safety razor.
The mechanism to open the head is slightly different on this safety razor than it is on the Parker 99R.
You need to twist the whole entire handle while holding your other hand close to the top of the handle in order to open the hinges.
On the safety razor that I got, there were a couple of hiccups I experienced while opening and closing the door.
It is not as smooth as I would like.
This is a concern to me due to the fact that butterfly open safety razors already have a tendency to not last as long as two or three-piece safety razors.
But besides this, the blade sits very evenly in the head when it is closed.
Conclusion – Parker 92R Review
As you can see from my review I have some strong positives as well as strong negatives in regards to the Parker 92R (Parker butterfly safety razor).
It has a good length, decent weight, and a great grip for shaving.
It does not feel extremely balanced in my hand and does not look as fancy as safety razors that have a full chrome finish to them.
You can get an extremely close shave with this safety razor but you need to be conscious of what type of blade you are using.
I would not recommend this to individuals that are just starting out with wet shaving or for people that have small hands.
If you liked this article you will really enjoy the master list of my best safety razors article.
Don't forget to check that out.
And also check out our infographic on straight razors vs safety razors as well as our top straight razors.
I hope you guys enjoyed my Parker 92R review.
Get it here on Amazon
Check out all of the other amazing customer reviews here to see what other people have to say.
Leave me a comment if you have experience with this Parker double edge razor so we could spark up a conversation!
Frequently Asked Questions About Parker 92R Safety Razor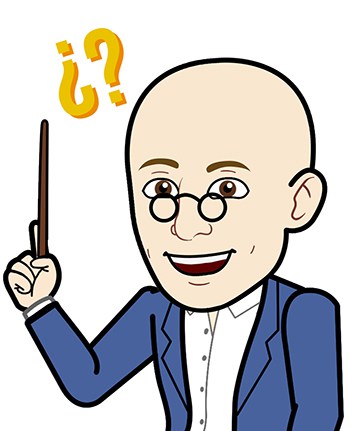 1. Is There Any Difference Between Safety Razors and Straight Razors?
Yes, both razors have a little bit of difference from each other.
But both razors do almost the same job and give a smooth close shave.
But safety razors need more maintenance as compared to straight razors.
2. Is Parker 92R Razor Good for Removing Public Hair?
Yes, Parker razors are a good choice for shaving public hair.
They are also considered good for removing hair from sensitive skin.
3. Which Type of Razor is Good for Shaving Black Men?
As most black men have curly and thick hair, the use of safety razors is a good option for them.
Safety razors have well angled and sharp blades that easily remove thick facial and public hair.
If you found this article helpful please be so kind as to share it on Facebook or other social media per the buttons below.
We really would appreciate it as we have worked so hard on this post for you.
I have a feeling some of your friends and family will find it helpful as well.
Also be sure to join the Prim&Prep community!
Not only will you have a chance to WIN your choice of a quality safety razor or beard oil but we will provide you with all kinds of helpful and enlightening male grooming tips and advice directly to your inbox so you don't have to waste your time fiddling on the web to find the right information to look and feel your best.
There is nothing to lose and so much to gain.
SIMPLY SUBSCRIBE BELOW!