Pros
Cool Black Theme
Great Grip
TTO mechanism is smooth and easy
Cons
I wish there was a knob at the end of the handle
A little to aggressive for a beginner
The black handle is harder to clean than most
Hey, readers of PrimandPrep.com!
Welcome to my Parker 96R review.
Lately, I've been doing a lot of Parker safety razor reviews because I have been shaving with them a lot.
10 years ago or so I was not incredibly impressed with their safety razors but a lot has changed since then.
I feel like the quality of craftsmanship has definitely increased, while their price point has remained one of the lowest.
This has encouraged me to rethink my point of view so I have been going shaving crazy with Parker razors!
Today I will be talking about the 96R which is a twist to open safety razor that has a nice black handle.
Let's jump right into my Parker 96R review so you could see what this thing is capable of.
Also, be sure to check out how this Parker safety razor stacks up against the rest in our best safety razor article.
See the consensus of hundreds of other user reviews here
Weight and Balance of Parker 96r Review
The Parker 96R weighs in at exactly 2.3 ounces.
This is on the lighter side compared to the majority of their safety razors.
It is also a little bit lighter than I personally like in a safety razor.
It has a decent balance point but it is not as good as some of their others types of safety razors.
In this Parker 96R review, I feel this way, particularly about their three-piece safety razors.
I feel like it is easier to get the balance point perfect on its three-piece because you can distribute the weight a lot easier compared to a twist to open razor due to all of the moving parts within the handle and headpiece.
I felt like the weight was a little bit off while transitioning from one shaving hand position to another.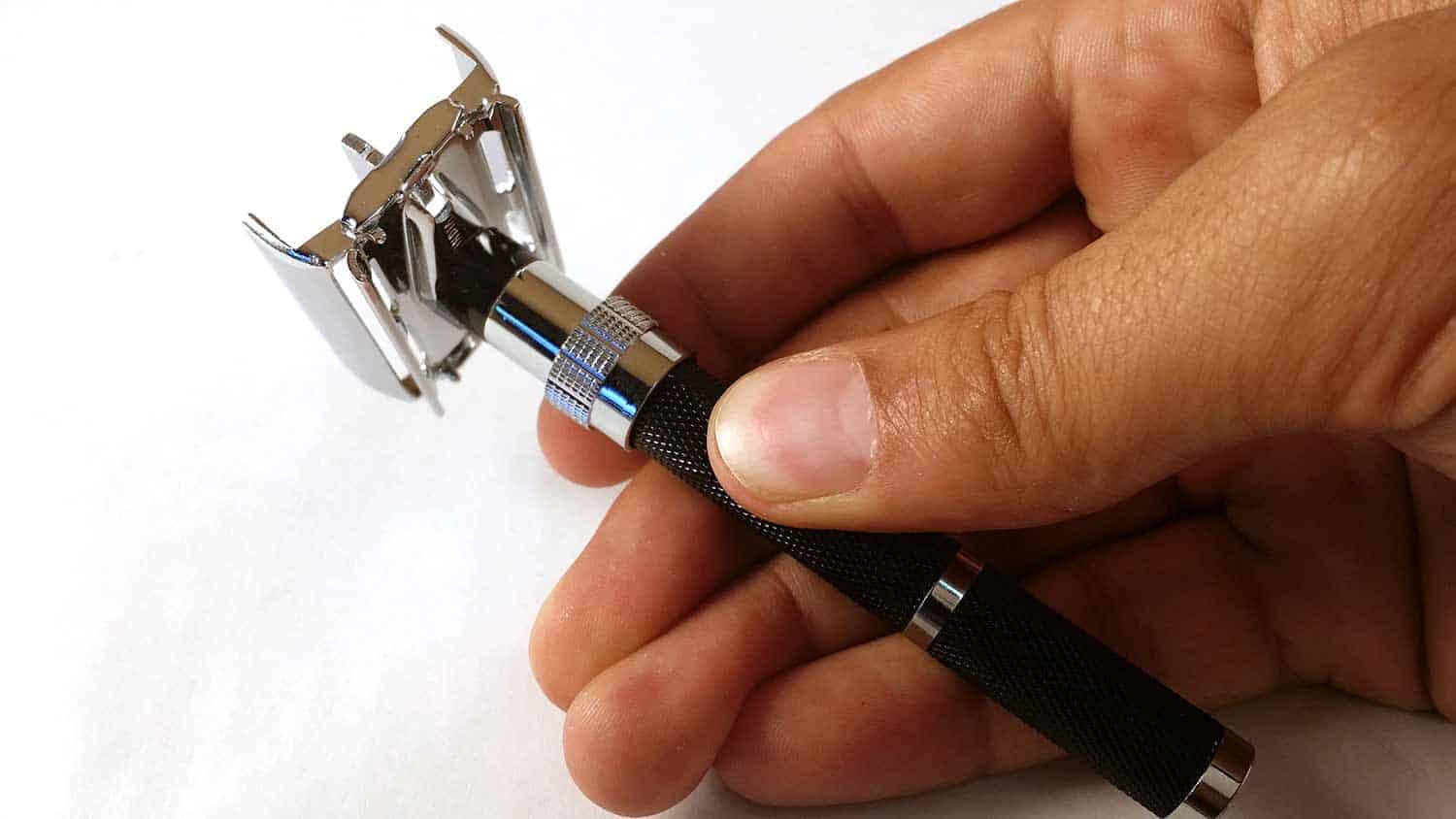 Grip of Parker 96R Review
The grip is one of the stronger points on the Parker 96R safety razor.
It has a black textured handle that is similar to their 26C model except for the fact that it has a horizontal metal strip halfway down the handle that separates two different sections of the black handle.
Overall, I think that the grip is fantastic.
The only thing that I wish it had was a knob at the end like the majority of other safety razors.
I like something that protrudes at the end of the handle to not only let you know where the end of the handle is, but it also adds additional grip as well as something to catch onto if the safety razor slips.
Length of Parker 96R Review
The Parker 96R comes in at exactly 4.0 inches.
If you have read some of my other Parker safety razor reviews you will learn that they really like to make their safety razors approximately 4 inches long.
I think this is a great length for most people in most instances as well.
In this Parker 96R review, it is a great middle ground.
Aggressiveness of Parker 96R Review
Typically, twisting to open safety razors seem more aggressive to me.
This is particularly true with Parker butterfly open safety razors that I own.
While this is not the most aggressive twist to open from Parker, it is still fairly aggressive.
I rate it a 7/10 on my aggressiveness scale.
This is fairly aggressive and I do not recommend anyone that is just starting out with wet shaving, to start out on a safety razor this aggressive.
It is great for individuals with full facial hair that need something more aggressive to cut through it.
I also would not recommend using the sharpest blades(such as a feather) with this safety razor.
It's unnecessary to use something this harsh if you have very little facial hair and/or very fine hair.
Blade Replacement – Parker 96R Review
This safety razor is a butterfly open so it does not get any easier than this.
Still, make sure that you hold the sides of the blade as you are taking out old blades and putting new ones back in.
The opening mechanism was very smooth while both opening and closing.
The blade also sits nicely in the headpiece and does not move around unlike some other twist to open Parker razors that I own.
Be sure to check out our article on the best safety razor blades on the market today!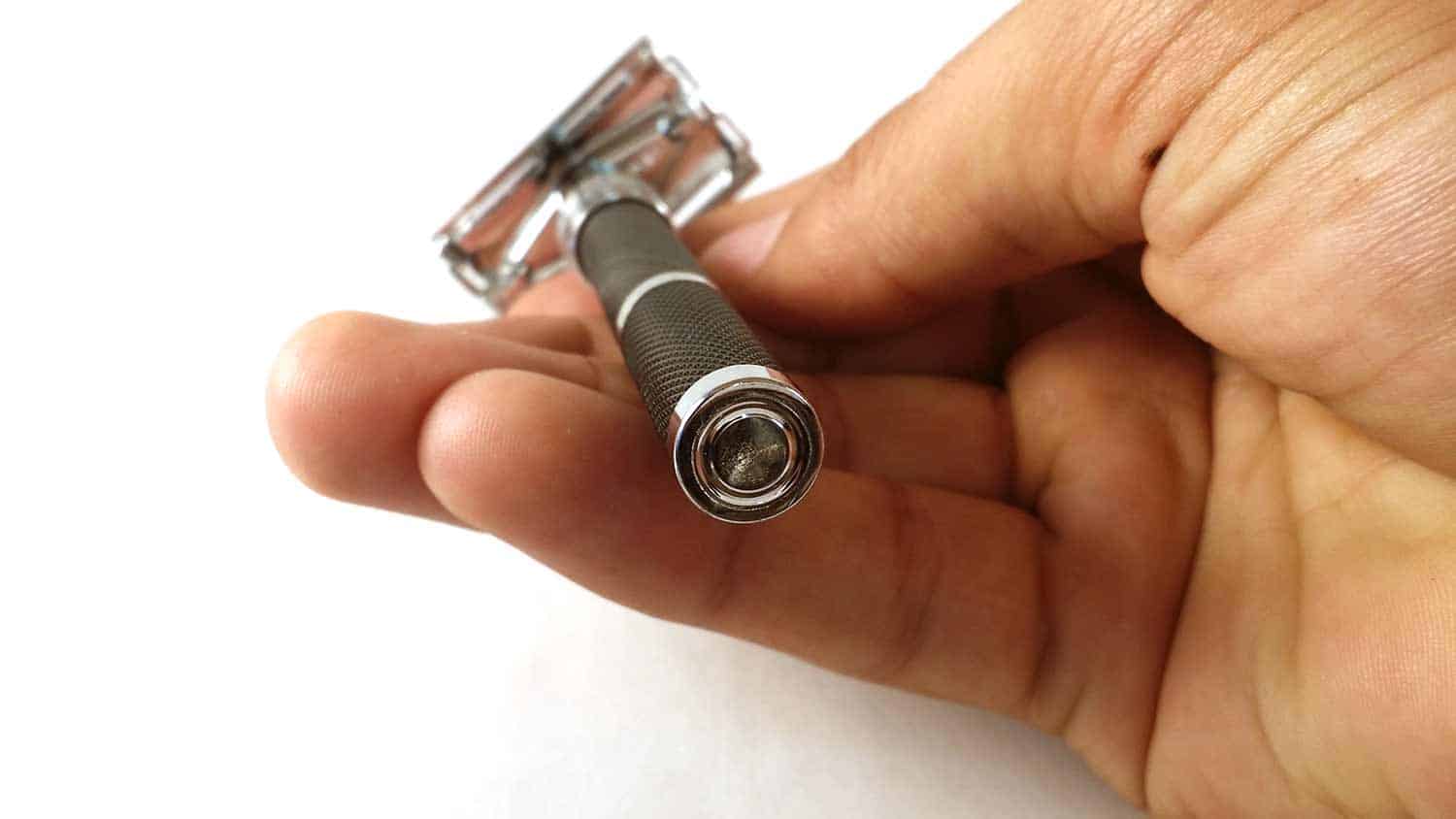 Conclusion – Parker 96R Review
Check the current price here on Amazon below
Check out other unbiased user reviews below
This is a nice-looking safety razor that has good construction for a twist to open.
It has a nice black handle with a fantastic grip.
It is a little bit harder to clean than chrome safety razors, but if you like the black theme, it is well worth it for parker razor fans.
It is more aggressive than I typically recommend for shavers that are new to the art of classic shaving.
If you have a thick beard or stubble it might be the best parker razor for you because it will cut through your hair with ease.
You may also want to try a straight razor if you're an experienced shaver and see the difference between safety razors.
Let me know what you guys thought of my Parker 96R review!
Please share this using one of the social media buttons on the side or leave me a comment down below to let me know what you think.
Also be sure to check out our definitive lists of the best shaving soaps, shaving creams for men, shaving brushes, and even shaving bowls so you can have the ultimate kit.
Keep up with the killer shaves!
Frequently Asked Questions About Parker 96R Review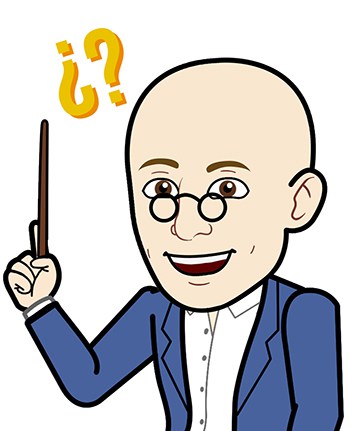 1. Is Parker 96R Worth It?
The Parker 96R review above shows is a great choice for men who desire a larger safety razor with more aggressiveness than the typical.
This is a well-made, long-lasting, and reasonably priced safety razor that's ideal for men with thick, coarse beards.
2. Who Makes Parker De Blades?
Parker Safety Razor has defined wet shaving for over 45 years.
The edges of our Parker Premium Double Edge Razor Blades are plated with a Platinum-Tungsten-Chromium Polymer.
Only Swedish steel produced by Sandvik, Sweden's leading steel producer, is used.
3. How Many Times Can You Use a Double Edge Razor?
When you notice the razor blade tugging on your hair while shaving, it's time to replace it.
This is usually roughly 5-10 shaves with a double edge razor, however, it varies depending on the brand of the razor blade.
If you found this article on Parker 96R review helpful please be so kind as to share it on Facebook or other social media per the buttons below.
We really would appreciate it as we have worked so hard on this post for you.
I have a feeling some of your friends and family will find it helpful as well.
Also, be sure to join the Prim&Prep community!
Not only will you have a chance to WIN your choice of a quality safety razor or beard oil but we will provide you with all kinds of helpful and enlightening male grooming tips and advice directly to your inbox so you don't have to waste your time fiddling on the web to find the right information to look and feel your best.
There is nothing to lose and so much to gain.
SIMPLY SUBSCRIBE BELOW!