In this article, we will answer the question – 'what is the body wash brands for men?'. There are many men's body wash brands but we are going to tell you the best brands for men.
More importantly, we'll find the most suitable body wash brands for you!
This article will:
Get you better looking, feeling, and smelling skin by finding the right body wash for your skin type
Present all the necessary information you need to know to get the most out of your body wash.
Provide other essential tips to make your skin irresistible.
QUICK OVERVIEW: Best Body Washes for Men
IMAGE
PRODUCT

Keep skin hydrated and dryness at bay
Sweet black pepper scent

VIEW ON AMAZON →

Anthony – Invigorating Rush Hair & Body Wash

Unique alpine wood scent
Invigorates mind and body

VIEW ON AMAZON →

Cetaphil Ultra Gentle Body Wash

Designed and suitable for sensitive skin
Fragrance free and hypoallergenic

VIEW ON AMAZON →

Nourishing body wash for sensitive skin
Gives a rich, milky, creamy lather

VIEW ON AMAZON →

Best For Sensitive / Acne Prone Skin

Jack Black – Turbo Wash Energizing Cleaner

Cleanse infected or blocked pores
Refreshing aroma

VIEW ON AMAZON →

Treats and prevents body breakouts
All natural

VIEW ON AMAZON →

Best Body Wash For Oily Skin

Manscaped All-in-One 'Crop Cleanser' Body Wash

Effectively wash hair and skin
Lightly scented

VIEW ON AMAZON →

Rocky Mountain Barber Co. – All-In-One Shower Wash

Safe for all skin types
Natural ingredients

VIEW ON AMAZON →
Use the table of contents below to jump to the sections most important to you.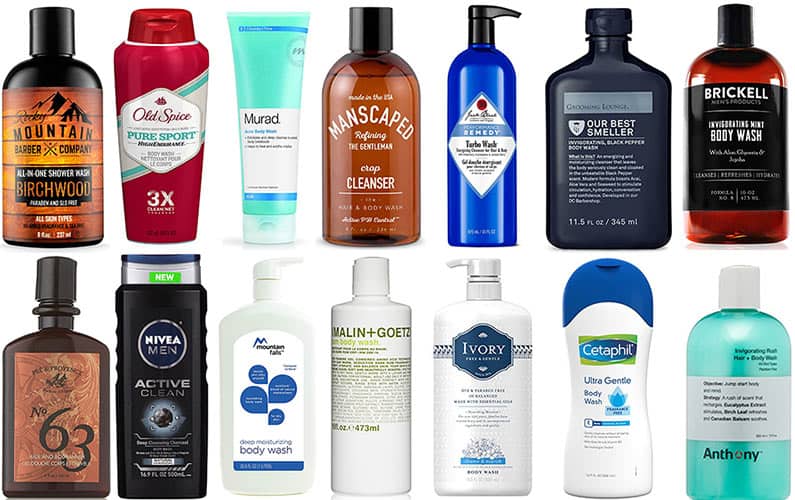 ---
Top 5 Best Smelling Body Wash Brands for Men – But Really for the Ladies 😉
If you have that 'lucky' skin we've talked about (i.e no specific skin needs), you can just concentrate on smelling good!
Your 'normal' skin opens you up to a huge range of new body washes to try.
You'll see the men that are heading to work each morning with good skin and smelling great; they're the ones that seem to stand a couple of inches taller and have a bounce in their stride.
Smelling great can be thanks to a quality natural deodorant as well, so you have a think about that too.
But we're going to start with the top smelling body washes for men.
---
Specs
'Best Smelling Body Wash of 2017' by The Huffington Post and a 2018 'Handsome Award Winner'.
Uses black pepper oil to achieve its signature base note, and has fresh tones from aloe vera and acai berry.
Plus it is paraben-free – a preservative that sensitive skins don't enjoy.
Check out the hundreds of customer reviews here on Amazon.
---
Specs
Anthony has a great line of products. They even made our list of the best shaving gels as well as the best pre-shave oils.
Now we have reviewed their 2-in-1 hair and body wash and we were not disappointed.
Eucalyptus and Canadian Balsam give this an incredible scent that's going to get you energized at the start of the day and wind you down at the end of it.
This body wash is our best smelling body wash for men.
Check out the hundreds of customer reviews here on Amazon.
---
Specs
A sweet and spicy fragrance but subtle and warm.
This is one of the top men's body wash.
A gentle clean that will leave you smelling like a sexy pirate. Contains glycerin which is a great skin moisturizer, so is also a good option for anyone with dry skin.
Check out the hundreds of customer reviews here on Amazon.
---
Specs
The beautiful smell hits you as soon as you flick open the cap of this shower gel.
Cool and refreshing with that classic 'man' smell of years gone by.
It also has an incredibly smooth sensation when you wash, meaning you won't want to get out of the shower.
Check out the hundreds of customer reviews here on Amazon.
---
Specs
All-natural stuff and this shower gel smell awesome.
A real classic cologne scent, inspired by the French Provence.
A great lather and a smooth finish too.
Also does a great job at moisturizing your skin with natural body moisturizing ingredients including shea butter and Aloe Vera.
Check out the hundreds of customer reviews here on Amazon.
---
Top 5 Best Body Wash Brands For Dry Skin
For some people, dry skin can be both uncomfortable and embarrassing.
Some people invite dry skin by incorrectly removing body hair.
Guys' body washes with plenty of active ingredients are designed to add moisture (such as glycerin) is the way to go. Below you'll find our 5 best all-natural body wash for men to incorporate into your skincare routine.
---
Specs
This is the dermatologists' choice.
Fragrance-free, hypoallergenic, and full of moisturizers that will give your skin a soft and refreshed feeling.
Particularly good when you consider the low cost and is a strong body wash.
Check out the hundreds of customer reviews here on Amazon.
---
Specs
Gives a rich, milky, creamy lather.
This is packed with moisturizers that both hydrate your skin and leave it with a softness you may not have felt for years.
Check out the hundreds of customer reviews here on Amazon.
---
Specs
It's got the look of an old apothecary medicine bottle.
Which really adds to the feeling you're getting treatment and not just a shower.
An awesome clean without stripping the oils your skin is craving.
Check out the hundreds of customer reviews here on Amazon.
---
Specs
Old Spice has really upped their game and applied a lot of science to their well-established brand.
Great cleansing properties and it is full of moisturizers to rehydrate dry skin.
Check out the hundreds of customer reviews here on Amazon.
---
Specs
A small company you may not be familiar with – but get familiar with them.
18.21 combines nostalgia with modern technology.
It is paraben and sulfate-free so it is great for sensitive skin too.
But it's the huge levels of moisturizing ingredients that make it a great choice for dry skin.
Check out the hundreds of customer reviews here on Amazon.
---
Top 5 Best Body Wash Brands For Sensitive / Acne-Prone Skin (Sulfate Free & Natural)
Sensitive skin; often red, often prone to acne and often painful.
As discussed, this type needs gentle natural ingredients that won't 'strip' away too many of the natural oils that need to be preserved.
So by default this category also includes 'Best Natural Body Wash For Men', 'Best Sulfate-Free Body Wash For Men', and 'Best Body Wash for Acne.
---
Specs
Jack Black is not the cheapest on the market, because it's one of the top body wash products for men on the market.
Paraben-free, sulfate-free, alcohol-free, and dermatologist tested.
The natural anti-bacterial agents will cleanse and infected or blocked pores to help with spots, plus it smells incredible!
Jack Black is a leader in male grooming products thus it is no surprise that their products have made a multitude of our "best of" lists including best body lotion for men, best face moisturizer for men, and even our coveted list of the best safety razors.
Check out the hundreds of customer reviews here on Amazon.
---
Specs
What makes this a great body wash for acne, also makes it a great body wash for all sensitive skin.
Offers a deep clean to flush out pores, but is all-natural and gets great reviews.
The Murad company slogan is 'Murad—a connected life is a beautiful life.
No, I haven't got a clue what they mean either but it's a damn great product!
Check out the hundreds of customer reviews here on Amazon.
---
Specs
Hydrating, soothing, and energizing.
Over 65 vitamins and minerals flood your skin with nutrients.
Seaweed algae naturally purify and clean, and the various natural oils leave a really nourished feeling.
Check out the hundreds of customer reviews here on Amazon.
---
Specs
Market themselves as a 'family brand', protecting and cleaning generations of families since 1882.
And it's a clean-living tag that's justified – 100% natural, very gentle, and leaves a beautifully soft and smooth finish.
Check out the hundreds of customer reviews here on Amazon.
---
Specs
This popped on the list for 'best body wash for dry ' skin thanks to its natural body moisturizers.
But it's the natural cleansers and strict sulfate/paraben-free formula that also make it a great choice for sensitive skin.
Check out the hundreds of customer reviews here on Amazon.
---
Top 5 Best Body Washes for Oily Skin
Oily skin can create a few problems.
You may see a lot of blackheads, blemishes, pores, and acne.
Spots from oily skin come about differently from spots caused by sensitive skin; here the spots break out due to blockages and a poor supply of oxygen, rather than a reaction to an irritant.
So you'll need a body wash specifically to your oily skin.
TIP: what you eat and drink can help regulate your skin. Try and limit caffeine, processed fats, and salts. Plus of course, drink lots (and lots) of water.
---
Specs
To be fair, this is a good option for a lot of skin types.
But it's particularly effective against oily skin thanks to its natural cleaning agents that cut through any build-up of grease and grime.
Check out the hundreds of customer reviews here on Amazon.
---
Specs
It does the lot. It's a 5-in-one (shampoo, conditioner, face wash, beard shampoo, and body wash).
Totally natural but a very effective cleanser that makes short work of any oily build-ups.
Plus it could almost have earned a place on the Top 5 'best smelling body wash' list too.
Rocky Mountain Barber Company's beard oil just made our list of the ten best beard-growing oil products as well.
Check out the hundreds of customer reviews here on Amazon.
---
Specs
Designed for its cleaning properties, this body wash lathers brilliantly, with shea butter as one of its ingredients, and helps thoroughly clean pores and remove any build-up on the skin.
The smell is unique, subtle, and quite adventurous.
Check out the hundreds of customer reviews here on Amazon.
---
Specs
Certainly not a brand you would show off by leaving lying around in the locker room, but it works.
It works really well.
Cuts through oil and grime effectively and will leave you feeling really cleansed.
More sensitive skin types might not get on with it though as it's not all natural.
We are also a big fan of their aftershave balm which made our list of the best aftershave balms.
Check out the hundreds of customer reviews here on Amazon.
---
Specs
Old Spice is cleverly playing up to that slightly, erm, 'naff' reputation they may have got.
But they're combining great marketing with really great products.
This is probably not a body wash to use if you are prone to dry/sensitive skin.
But for oily skin, it's going to get rid of a lot of stuff you don't want!
Check out the hundreds of customer reviews here on Amazon.
---
Why Find the Best Body Wash for Men?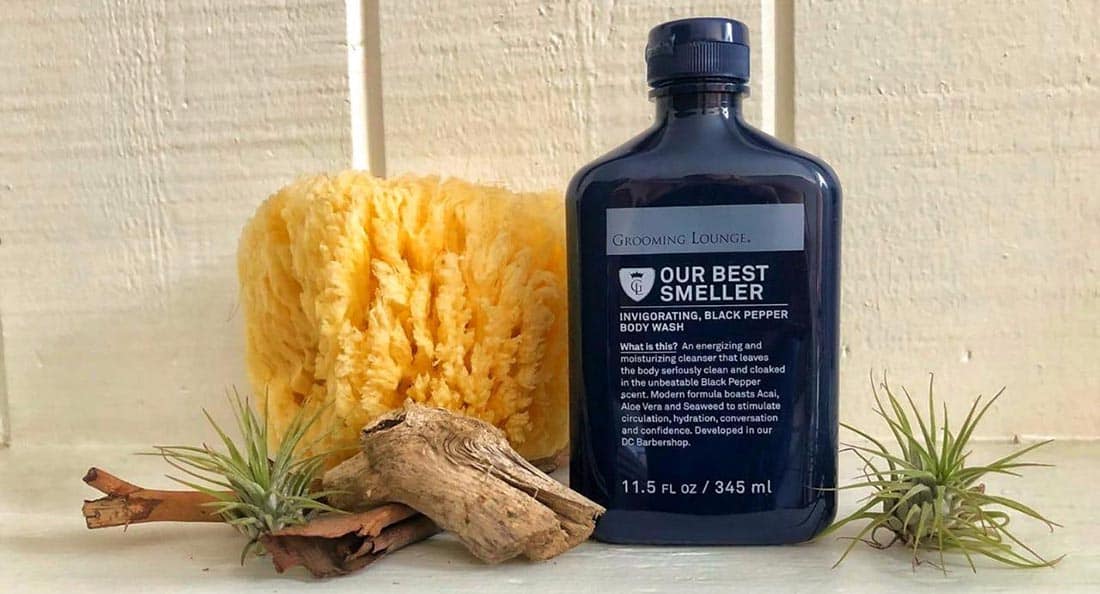 My father would use dishwashing liquid in the shower when he ran out of body wash, claiming 'it's all the same stuff anyway!'.
I love him a lot, but my father was (and still is) an idiot on the topic of grooming.
But there still might be a feeling that men choosing a skin-appropriate body wash isn't in any way 'masculine' or necessary.
Well, in fact, it is both of those things. I mean, if using a chapstick is now an OK thing to do, then surely finding a great men's body wash is! The body washes you use have a huge influence on how your skin feels and looks.
We'll discuss in more detail next how men's skin differs from women's (so if you're using a wife or girlfriend's product, you might want to think about getting more organized and buying your own!).
Feeling good is important. Whether you're aware of it or not, your mood and confidence can be greatly increased by having skin that feels good, looks good, and smells good.
Plus, taking a shower shouldn't just be something you do as part of your routine, like taking out the garbage or putting gas in the car. Showering can be a therapeutic process that energizes and relaxes all at the same time – and your perfect body washes are the biggest part of that.
As you'll discover, your perfect body wash is only half the story. You really need to be applying lotion too. But more on that soon.
Additionally, if you may be more of a bar soap man, check out our list of the top 5 best bar soaps for men and find out why body wash isn't the only option.
---
Why You Need to Use a Body Wash Designed for "Men"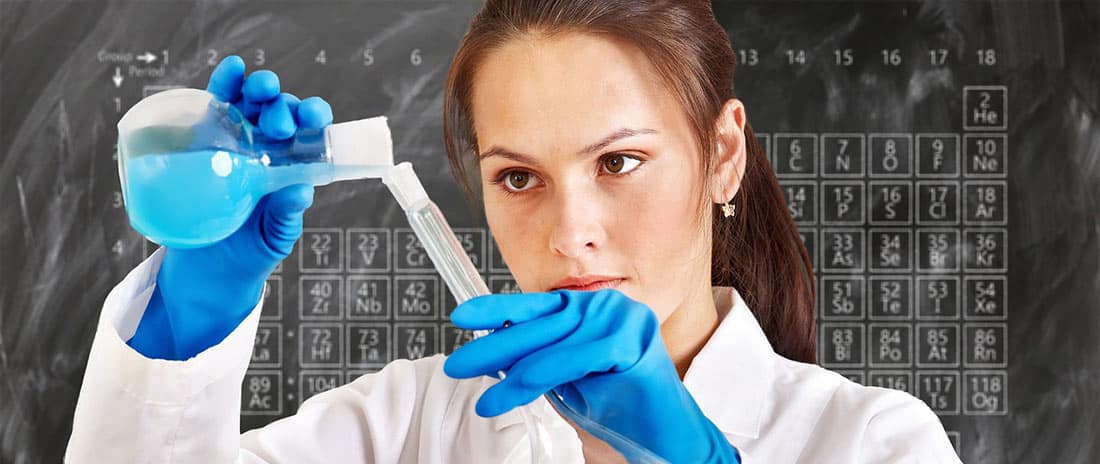 The best men's body wash differs massively from the best product for women. And here's why; men's and women's skin differs massively too.
The two biggest features of men's skin versus women's;
Being more porous means more stuff travels through it. Air gets in and out more easily than women's skin.
Which would be OK if the air was always 100% pure, but unless you live next to a stream on top of a Swiss mountain a million miles from the nearest village, it just isn't.
So you've got dirty air, fumes, and general grime getting deep into your skin.
Plus your skin is more oily than women's.
The result? Blocked pores, more body acne, faster aging (yup, wrinkles!), and dry skin. Which is one of the major reasons you need to be using a men's body wash.
More importantly, the best body washes for men specific to your skin type, which we'll talk about soon.
---
Importance of Collagen Retention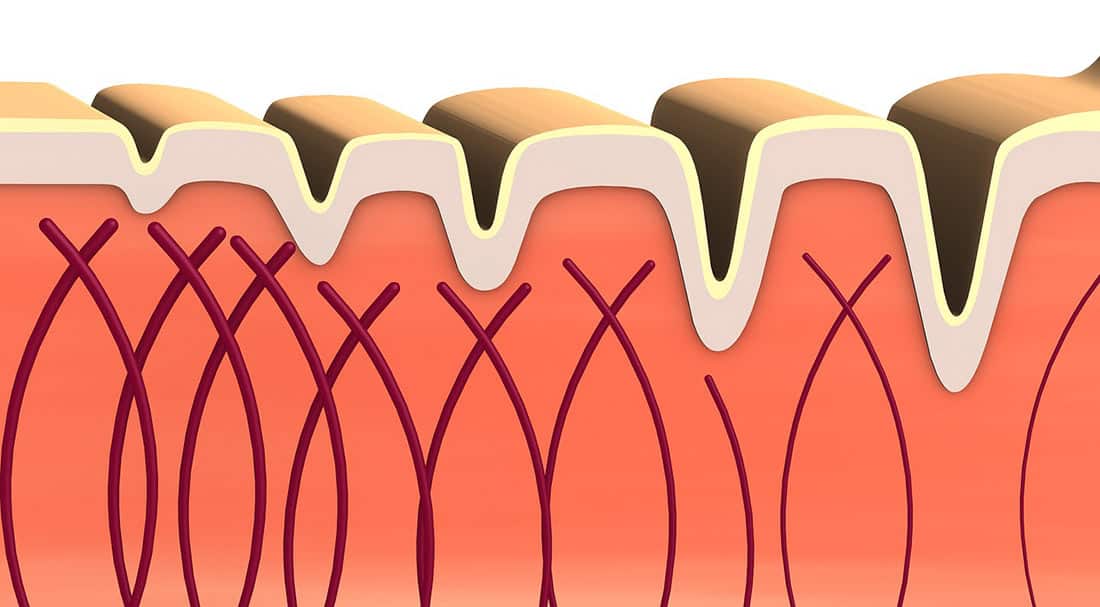 This is not just something you hear being said in women's skin cream commercials.
Do you know when you see a picture of yourself from 10 years ago? And you look different. It's still obviously you, you just look older now?
Well, that's because you were full of collagen back then. Now, not so much.
Collagen is the main protein in body tissue and gives it its elasticity and strength. It's everywhere; in tendons, ligaments, blood vessels, and of course skin.
It gets its name from the Greek word for 'glue'. That should tell you the role it plays in how your skin holds up! It naturally decays over time, which is why our skin ages.
But you can slow that process and the top shower gels for men will help that.
Clever science dudes can tell you all about it. If you care for your skin, it's definitely worth getting up to speed with.
---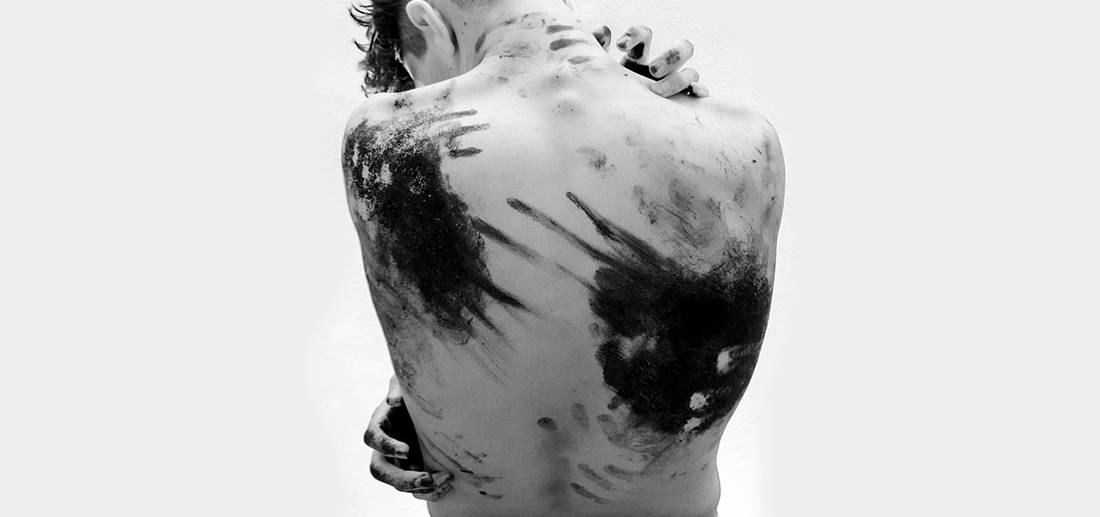 What type of body wash will be optimal for you?
Well, that's going to depend on what type of skin you have.
Here I've highlighted the main types that men are likely to identify with.
Your facial skin will give clues to your body's skin type, but of course, you will need a separate wash for your face.
We already know that men's skin is generally more oily than women's. but some are particularly oily.
If you have particularly oily skin, you may see a sheen on your face soon after washing.
Or your body may have prominent pores and be prone to blackheads and other blemishes.
If your skin feels tight and is sometimes itchy or flaky, it's probably dry. You may benefit from a more gentle body wash.
But just as important, look for a body wash with a high level of moisturizing agents like glycerin.
Similar to dry skin, but more prone to irritation. You'll need a body wash that doesn't strip away important oils.
So one that is free from any aggressive ingredients like sulfates and parabens is ideal.
Sulfate is one of the main offenders when it comes to skin irritants. They're used as lathering agents in a lot of products, but they're cheap and can be quite aggressive.
Parabens are antibacterial and fungal cleaning agents (good news) but can also aggravate skin (bad news).
So if you've already identified sulfates or parabens as your dermatological nemeses, avoid them at all costs.
I'm not going to call this skin type normal. Mainly because there's no such thing.
But also, I would just prefer to call it 'lucky'.
If you are one of the few people whose skin isn't dry, isn't oily, isn't flaky, or isn't shiny, then enjoy it!
You should get on with any of the best men's body washes that's been made with good quality, natural ingredients.
---
Other Stuff You NEED to Know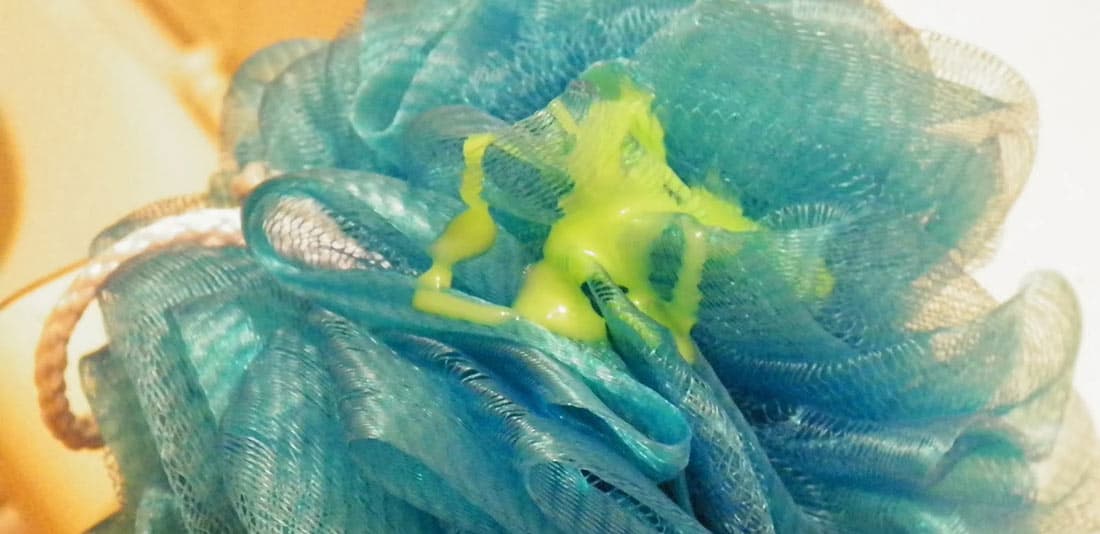 How to Correctly Apply Body Wash
I'm not patronizing you with this, trust me.
It's just that some men are way too slap-dash with how they wash.
Why invest in your perfect body wash if you then don't get the benefits?
Be sure to use some kind of sponge, wash scrunchie, or washcloth.
This is for two main reasons for this men's care routine;
You get a way better lather and your nice (and potentially not cheap!) body wash goes further and lasts longer.
Your body wash works better. It is worked into the skin in a way that your hand couldn't ever do. You'll feel so much more clean, revitalized and your skin will reward you.
Getting that water temperature as high as it can go before you can't take it, isn't a good idea.
A warm shower feels great.
A hot shower will dry you out, and leave your skin thirsty, raw, and exposed.
You'll be applying lotion after each shower (I'll come on to that!) but give your skin the care it deserves.
Use a Body Scrub Every So Often.
Depending on how gentle your body wash is, you will benefit from a more 'thorough' clean with a body scrub once to twice a week.
It will better rid your body of the old dead skin cells which exposes your young vibrant looking new skin cells as well as allow for greater absorption of moisturizing agents.
It's like putting your towels in the washing machine on a deep wash versus just sticking them in for a quick spin the majority of the time.
After using a natural body wash, especially if you have just used a scrub, you should use lotion.
Pat yourself dry with your towel (don't rub, because that takes away your skin's moisture) and apply your preferred moisturizing product.
Take a look at our great guide on the best body lotions for men.
Even oily skin types should be moisturized after showering.
Why moisturize? It's simple.
Using a good body lotion after every wash will put back the essential oils and moisture which can be lost during showering.
Moisturizing provides that all-important collagen the water and nutrients it needs to remain strong and healthy, so your skin is strong and healthy too. (see the 'Significance of Collagen Retention' section a few paragraphs up!)
---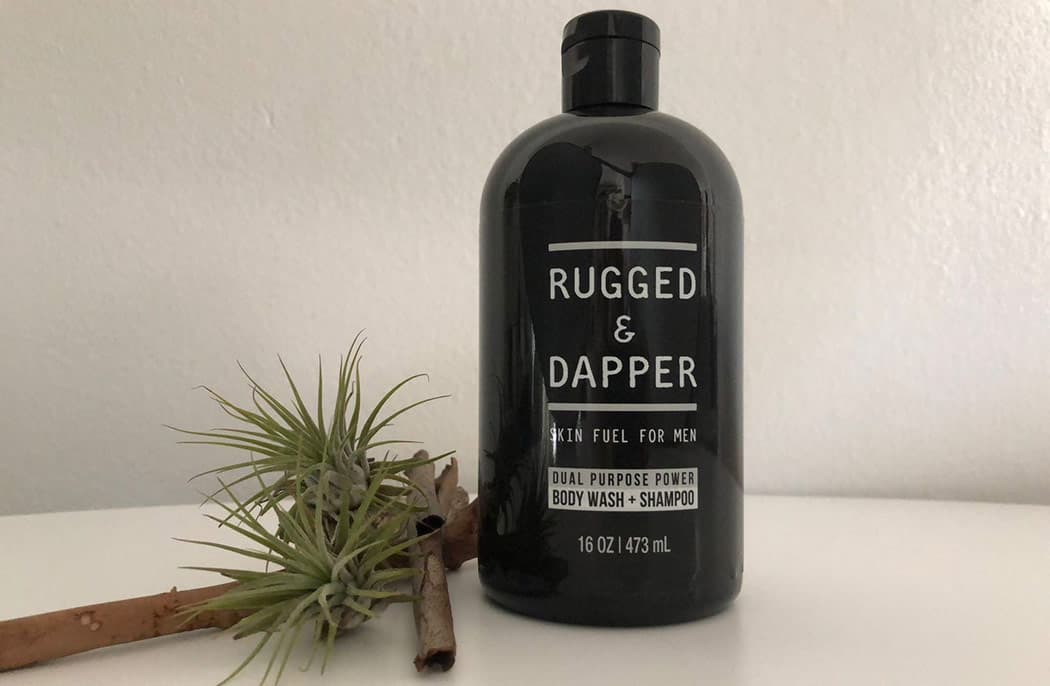 There are a lot of great body washes for men out there.
You may need to do a bit of trial and error to find your perfect one.
And when you do, enjoy the awesome feeling it gives you.
If problems with sensitive skin and acne persist, do see your doctor.
They may be able to sort the issue pretty rapidly, leaving you only needing to manage it rather than 'cure' it.
So please don't be shy about that if you are.
In the meantime, for advice, guides, and tips on all things to do with male grooming, be sure to give the Prim & Prep team a shout!
---
Be sure to check out these surveys and vetted lists of the top products to keep your skin looking and feeling its best, along with detailed guides on selecting the most suitable one for your specific needs.