Bad breath happens to everyone.
Rich or poor, male or female, American or Chinese.
But although everyone knows what it's like to experience bad breath on the receiving end, too many men act like they're immune to halitosis.
No one wants to be the guy making people flinch away or wrinkle their noses.
Bad breath can quickly signal the end of a date or leave a wrong first impression on a job interview.
When left alone, bad breath can cause more problems than you might imagine!
That's why oral care is so critical and why you need the best toothpaste for bad breath.
While any best toothpaste for bad breath is technically good enough to help you scrub your teeth and gums, only excellent tubes of toothpaste are worth your time and money.
This guide can show you which is the best toothpaste for bad breath to pay attention to and provide some helpful oral care tips along the way.
Let's get started!
QUICK OVERVIEW: Best Toothpastes for Bad Breath
Colgate Max Fresh Toothpaste with Breath Strips

Excellent properties
Affordable

VIEW ON AMAZON →

Activated Charcoal Teeth Whitening Toothpaste

Whitens well
Comes with toothbrush

VIEW ON AMAZON →

FineVine Natural Charcoal Teeth Whitening Toothpaste

Very good for sensitive teeth
Excellent whitening properties

VIEW ON AMAZON →

CloSYS Fluoride Toothpaste

Simple and effective
Affordable and lots in the tube

VIEW ON AMAZON →

Listerine Essential Care Original Gel Toothpaste

Comes with six tubes
Protects teeth well from bacteria

VIEW ON AMAZON →

ECCO PURE Activated Charcoal Teeth Whitening Toothpaste

Comes with bamboo toothbrush
Good for sensitive teeth

VIEW ON AMAZON →

Oxyfresh Maximum Fresh Breath Lemon Mint Toothpaste

Original flavor
Made of natural ingredients

VIEW ON AMAZON →

Philips Sonicare Breathrx Whitening Toothpaste

Excellent anti-cavity properties
Neutralizes bad breath quickly

VIEW ON AMAZON →
Use the table of contents below to jump to the sections most important to you.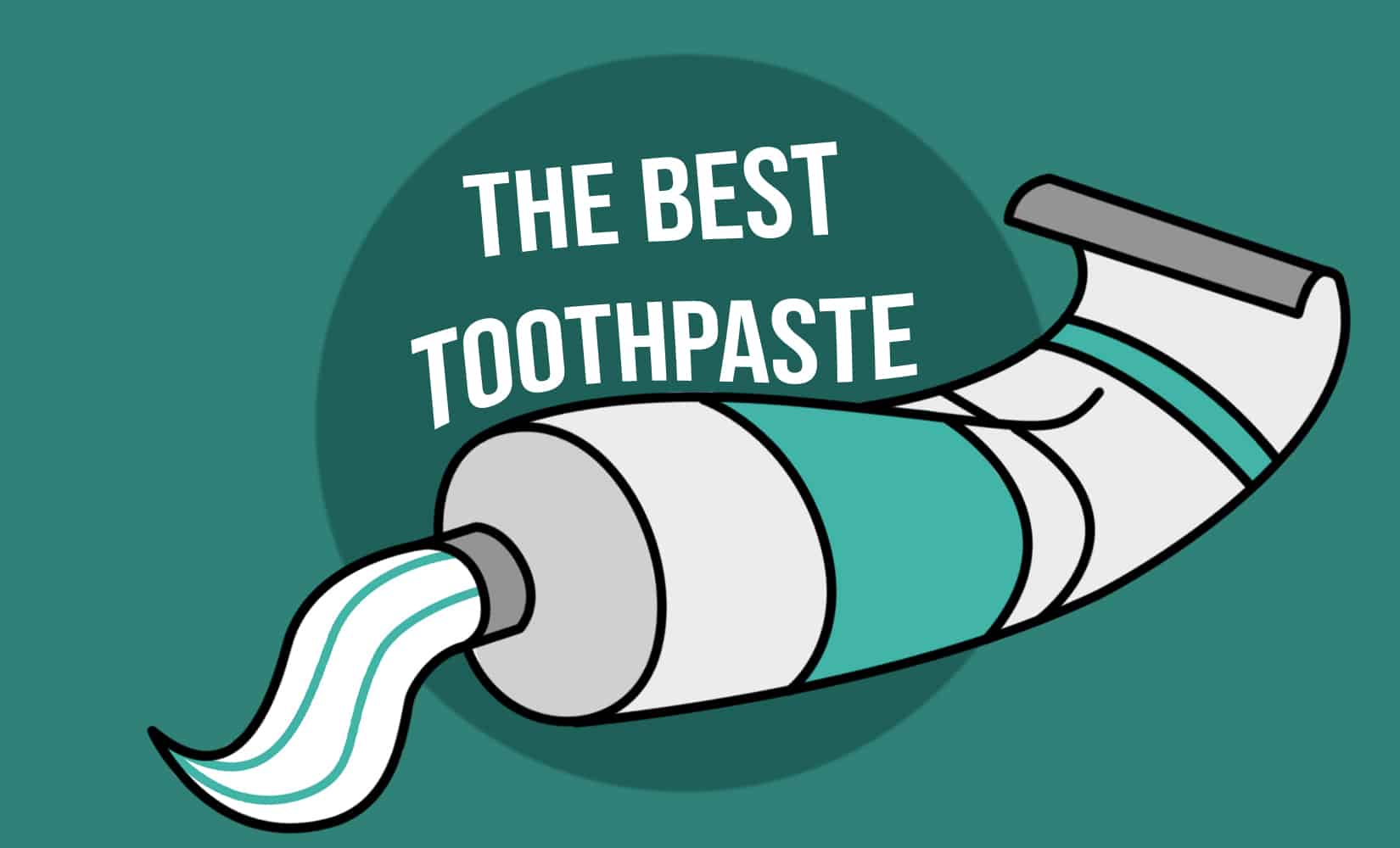 ---
Best Toothpaste for Bad Breath of 2023 Reviewed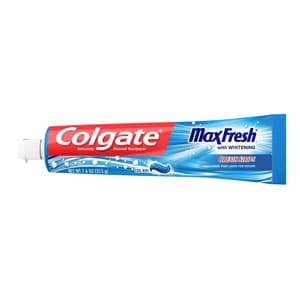 This toothpaste for halitosis is great for men on a budget or guys who are looking for a lot of toothpaste for the foreseeable future.
Specs
Who Is It Best For?
It's great for men on a budget or guys who are looking for a lot of toothpaste for the foreseeable future.
Key Features
This pack of three tubes is a killer deal.
This top-rated toothpaste is super affordable, for starters, and each tube comes with so much paste that you'll likely not need to buy any more for quite some time.
Each tube has a paste formula that does three critical things: cleans, whitens, and freshens, all at once.
This is one of the best Colgate toothpaste for teeth whitening.
The cleaning is achieved thanks to each paste's inclusion of sodium fluoride, which we mentioned was excellent for fighting bacteria and preventing cavity formation.
The paste is also pretty good at whitening your teeth by preventing coffee or tea residue from solidifying on your teeth's surface.
While it won't eliminate stains that are already there, this added benefit is still useful.
The tubes also come with breath strips.
They dissolve in your mouth after just seconds.
These strips cover up bad breath with a heavy fragrance of their own, replacing nasty breath with minty freshness.
That's a bit generic, but we can't really complain when it's a novel solution for a widespread problem.
Of course, there's plenty of people that won't use the breath strips, and that adds a little cost to the pack.
Given how cheap it already is, though, this isn't a major flaw.
The flavor isn't super sharp mint, either.
Instead, it's a rather tasty peppermint that doesn't overwhelm your taste buds or leave your mouth feeling full or "tacky."
Check out the hundreds of customer reviews here on Amazon.
---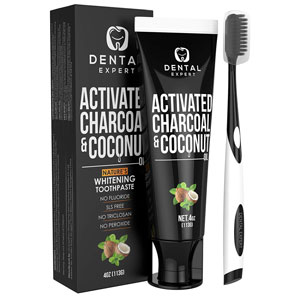 This best smelling toothpaste uses activated charcoal as its main ingredient, giving it excellent anti-cavity properties without being rough on teeth.
Specs
Who Is It Best For?
This is an excellent choice for men with sensitive teeth.
Definitely one of the best charcoal toothpaste in the market.
Key Features
This toothpaste uses activated charcoal for its primary ingredient, rather than sodium fluoride.
This change allows the toothpaste to be still effective at getting rid of germs and bacteria without being quite as rough on your teeth as fluoride.
You see, fluoride is a great antibacterial ingredient, but it can be a little uncomfortable for men that have sensitive teeth.
Activated charcoal toothpaste is a lot gentler and can even strengthen your enamel over time.
In addition to these benefits, the activated charcoal will help your teeth become whiter over time and freshen your breath.
In fact, the teeth whitening effect granted by the activated charcoal is better than many other commercial toothpastes which use traditional fluoride as their main ingredient.
The coconut oil included keeps the toothpaste smooth and easy to swish around your mouth.
It can get in between the crevices of your teeth and the tops of your gums without a problem.
There's also some mint extract to provide a fresh flavor to the toothpaste.
To make things even better, this activated charcoal toothpaste also comes with a fresh toothbrush.
It's great as a backup tool or perfect for guys who are moving out for the first time and need to get a collection of staple bathroom products together.
However, there is a significant downside to this toothpaste.
The activated charcoal is a lot grainier in feel than many other kinds of toothpaste.
You'll have to spend a few minutes after brushing just rinsing your mouth out to get all the activated charcoal particles.
You should also pay more attention during your flossing routine to ensure that everything is adequately rinsed.
Check out the thousands of customer reviews here on Amazon.
---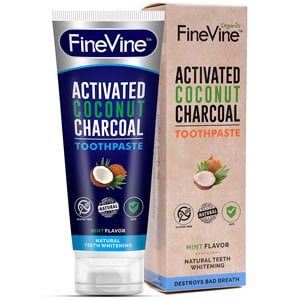 This best toothpaste for bad breath uses charcoal and other natural ingredients to whiten your teeth while cleaning them capably.
Specs
Who Is It Best For?
This is an excellent choice for men with sensitive teeth, which are also at risk of coffee or tea staining.
Key Features
This best toothpaste for bad breath also uses activated charcoal as a key ingredient, but it also combines some other active substances to be an even more thorough toothpaste product.
It uses coconut oil, which provides better teeth whitening properties that we've seen in practically any other toothpaste, and which also acts as an antiseptic agent.
Peppermint oil gives it a fresh flavor each time you brush.
Meanwhile, the toothpaste is loaded with baking soda, which changes the pH of your mouth to make it a terrible environment for bacteria.
When all of these ingredients combine, you have an excellent antibacterial paste that can freshen your breath and clean your teeth far more effectively than other brands.
The pace is also great for men with sensitive teeth.
The activated charcoal and baking soda aren't tough enough to cause any significant discomfort, although you run into the same issue here as we explained with the last charcoal toothpaste.
The grains of the charcoal can quickly become trapped between your teeth or remain after a quick rinse.
You'll have to rinse thoroughly and floss well to make sure that you clean everything up correctly.
That being said, this toothpaste does provide plenty of excellent benefits and is one of the best teeth whitening charcoal toothpaste.
We think it's well worth an extra couple of minutes rinsing.
Check out the thousands of customer reviews here on Amazon
---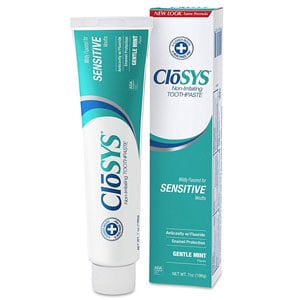 This toothpaste doesn't have a ton of ingredients, but it is very effective regardless.
Specs
Who Is It Best For?
This might be an ideal choice for men who want to a toothpaste that can get the main cleaning job done without a lot of bells and whistles.
Key Features
This is a best toothpaste for whitening and bad breath that uses fluoride as its active ingredient.
It's also been pH balanced, which can help make your mouth more or less acidic depending on its current pH level.
This paste lacks any unnatural ingredients and is free from any of the more questionable compounds found in many store-brand toothpaste products, like alcohol, triclosan, and sulfates.
Despite using sodium fluoride, our testers found that it was reasonably acceptable when it came to brushing with sensitive teeth.
It's not quite as gentle as activated charcoal or coconut oil, but it was far from the worst experience they'd had so far.
In fact, this toothpaste felt particularly gentle on the gums which makes it one of the best toothpaste for gums.
It also had some good success when it came to whitening teeth that were starting to become stained from coffee, soda, or tea.
Odds are that you won't need to use whitening strips if you use this toothpaste exclusively.
The flavor on display is a generic gentle mint.
Overall, it's a decent paste that provides a lot of the stuff for your purchase.
The only thing we'd add in best toothpaste for bad breath is a better flavor since the one it comes tastes somewhat artificial.
Check out the hundreds of customer reviews here on Amazon.
---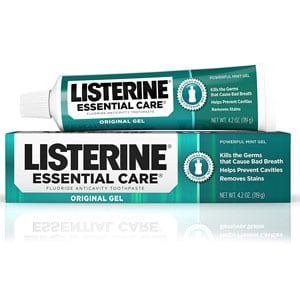 This toothpaste is easily the most intense of the pack.
Specs
Who Is It Best For?
This is an excellent toothpaste for men who need serious help fighting their bad breath with a heavy mint smell.
Key Features
This strongest toothpaste for bad breath pack has a high cost initially, but you get six tubes.
Each has a relatively substantial amount of paste inside.
It's a great budget pick for this reason, particularly if you need to stock up on the best toothpaste for bad breath for the foreseeable future.
The toothpaste is made of fluoride and a few other typical ingredients, so there's not much to see there that we haven't seen elsewhere.
But this toothpaste is one of the best when it comes to brushing your breath thanks to its dominant mint flavor.
The mint flavor is a double-edged sword.
It's excellent for covering up bad breath and making you smell a lot fresher than you did before application, but it's also incredibly overwhelming for some people.
It leaves your mouth tingling and can make drinking water eating food downright unpleasant if you've used the toothpaste in the recent past.
This is a trade-off, plain and simple.
This toothpaste is one of the best when it comes to freshening breath, but it means that you have to withstand an intense mint blast.
It definitely comes with one of the strongest breath mints which arguably makes it the best toothpaste for smokers.
Aside from this factor, this best toothpaste for fresh breath is excellent for cleaning your teeth and strengthening their enamel over time.
It can help tackle coffee or tea stains, although it's not the most whitening product we've seen.
Overall, we'd recommend this pack if you need a lot of toothpaste for an affordable overall price or if you want to overwhelm bad breath with brute fragrance force.
Check out the hundreds of customer reviews here on Amazon.
---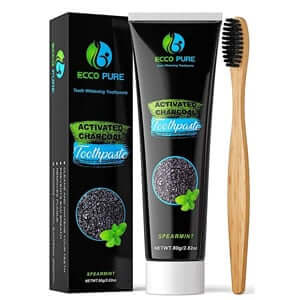 This charcoal toothpaste is another natural product that costs a bit more than average per ounce.
Specs
Who Is It Best For?
This is an excellent choice for men with sensitive teeth who don't mind spending a little extra for the best ingredients.
Key Features
This toothpaste uses activated charcoal as its primary ingredient.
In fact, it has one of the smallest ingredients lists we've seen on a toothpaste thus far.
It's a lot like brushing your teeth with your activated charcoal and little else.
This comes with a standard warning about grainy texture and having to rinse your mouth thoroughly once you're finished brushing.
But it also comes with the excellent benefits seen with other charcoal tubes of toothpaste: namely that it helps with sensitive teeth while cleaning and whitening them to great effect.
It's also pretty good for freshening your breath as a whole since it's flavored with mild spearmint.
It's not a strong enough flavor to overwhelm you.
The brush also comes with a bamboo toothbrush.
This stylish accessory will look great on your bathroom counter and has a nicely shaped handle for easy gripping while you work.
However, there is a significant downside to this if your charcoal toothpaste.
It's a little pricey considering that you get less than 3 ounces for the purchase.
While the presence of the toothbrush offsets this somewhat, this remains best toothpaste for bad breath better bought as a curiosity or novelty than a regular, frequent-use paste.
Check out the hundreds of customer reviews here on Amazon.
---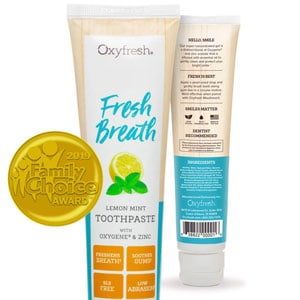 This freshen up toothpaste uses a unique ingredient combination to excellent and a cavity and breath-freshening effect.
Specs
Who Is It Best For?
This oxyfresh toothpaste is an excellent choice for men who prefer natural products and who might appreciate a lesser-known taste.
Key Features
This best toothpaste for halitosis as one of the more unique formulas we've seen.
A patented Oxygene formula combines unique ingredients like various citrus and other fruit oils and natural compounds to create a gentle and light toothpaste that's fantastic with sensitive teeth.
Since it doesn't use fluoride or any other harsh ingredient, sensitive teeth have nothing to fear from this toothpaste.
The various fruit oils are combined with a light spearmint flavor.
This makes an original taste that you won't find replicated in many other toothpaste products.
Even though it uses a unique formula, it still great for cleaning away germs and bacteria from in between your teeth.
This has a subtle breath freshening effect, which is only bolstered by the presence of the fruit oils and spearmint.
The real downside to this toothpaste is its high asking price.
It's one of the best natural products out there, but you'll have to shell out a few more bucks for only a few ounces of paste each time.
Check out the hundreds of customer reviews here on Amazon.
---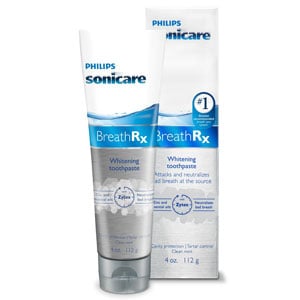 This toothpaste is simple but more active than usual when it comes to getting rid of coffee or tea stains.
Specs
Who Is It Best For?
This toothpaste is particularly suitable for men who need some assistance whitening their teeth.
Key Features
This best toothpaste for bad breath uses sodium fluoride as its active staple ingredient.
This automatically provides it with excellent anti-cavity and antibacterial properties, but this particular formula also has unique whitening capabilities.
Our testers found that it was one of the best toothpaste when it comes to removing coffee or tea stains from their teeth.
Although it won't entirely change the shade of your teeth from yellow to white, it'll help stave off the gradual discoloration if you're a frequent coffee drinker, for instance.
The sodium fluoride and other ingredients kill enough bacteria to grant this toothpaste some excellent freshening capabilities as well.
It uses a generic mint flavor that certainly tastes a little artificial, but this isn't a huge deal overall.
Check out the hundreds of customer reviews here on Amazon.
Other very nice toothpaste include:
Therabreath toothpaste
Smartmouth toothpaste
Biotene – arguably the best toothpaste for dry mouth
---
Buying Guide for Best Toothpaste for Bad Breath
Before you pick up a package of toothpaste for bad breath and start brushing, read through these major factors, so you know what to look for in the perfect paste for your pearly whites.
1. Ingredients
---
Your fresh breath toothpaste ingredients matter a great deal.
By far, the most essential ingredient you should look for is sodium fluoride.
Sodium fluoride is one of the best antibacterial agents that you can put into space.
Plaque is caused by bacteria hardening and developing on the surface of your teeth.
So, getting rid of these bacteria before they have a chance to become plaque is one of the primary goals of any good toothpaste product.
Sodium fluoride also isn't a synthetic ingredient.
You can find sodium fluoride in many natural components and some natural toothpaste.
Products that use things like Dead Sea salt, essential oils, or zinc are likely to have reasonable amounts of sodium fluoride as well.
Sodium fluoride is also quite excellent for helping to whiten your teeth.
Regular sodium is okay, too, but the fluoride version is much better.
Stannous is another sodium like ingredient that you might see on certain budget brands of toothpaste.
Once again, sodium fluoride is the preferred ingredient by far.
However, you should know that sodium fluoride can be a little rough on sensitive teeth.
For men with sensitive teeth, activated charcoal toothpaste (best toothpaste for bad breath) is a great replacement that provides excellent antibacterial assistance without irritating your teeth and gums as badly.
Therefore the bad breath toothpaste for gingivitis should contain a healthy amount of triclosan.
This agent is very effective at killing germs and can help your gums remain healthy if you're particularly vulnerable to gum disease.
However, triclosan can also lead to germs and bacteria developing more robust, resistant versions of themselves.
Besides, too much triclosan can alter the hormone levels in some people.
Overall, triclosan is useful but not necessary unless you're prone to suffering from gingivitis.
Therefore the best toothpaste for gingivitis should contain a healthy amount of triclosan.
Sodium bicarbonate and calcium bicarbonate are both great ingredients for tackling bad breath.
These are effective deodorizers that can help eliminate any stink that comes from your mouth.
Since getting rid of bad breath relies on both removing bacteria as a whole and deodorizing directly, toothpaste that has either of these two ingredients (or both) is going to be particularly effective at ensuring that your breath is as fresh as possible.
Overall, bad breath toothpaste should excel at getting rid of as much bacteria and plaque as possible.
2. Effects
---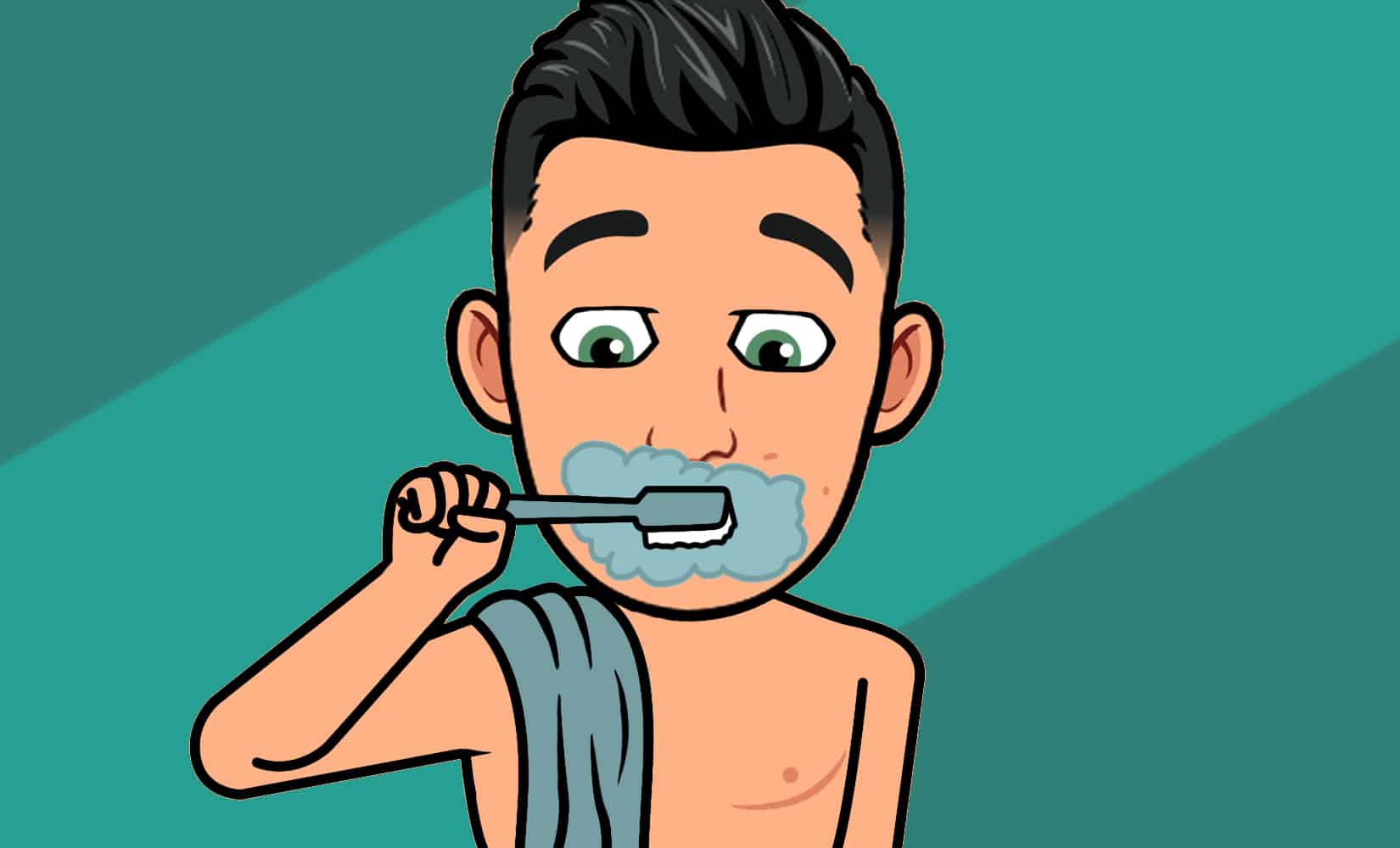 Of course, the impact of your best toothpaste for killing bacteria also matters a great deal.
These are really easy to find for any particular product since they are usually advertised right on the box.
For starters, all toothpaste cleans your teeth by removing bacteria and food particles from in between crevices and at the bottom of your teeth and gums.
However, other kinds of toothpaste have ingredients or formulas that allow them to advertise properties like "whitening" or "good for sensitive teeth."
Just how realistic are these extra effects?
The truth is that many great toothpaste products can and do perform as advertised.
But each effect is not necessarily as noticeable as the others.
For instance, toothpaste that can supposedly whiten your teeth may indeed have a whitening effect over time.
But you shouldn't expect a few days of brushing with a best toothpaste for bad breath to totally change the shade of your teeth.
In most cases, whitening toothpaste only helps with reducing tooth darkening that comes from coffee stains or coloration taken on as a result of your diet.
Toothpaste that is advertised for sensitive teeth can, on the other hand, have excellent effects.
Sensitive teeth are usually noticed right away as soon as hot or cold food or liquid comes into contact with their surfaces.
Note that this is distinct from tooth sensitivity as a result of eating sweet food.
If you experience this sensation, you need to visit a dentist right away see you can take care of that cavity!
Toothpaste that fights sensitivity only helps to numb the nerves in your teeth against temperature-based pain.
Unlike sensitivity from a cavity, any sensitivity you experience from hot or cold contact isn't necessarily a cavity.
It might just be a property of your unique tooth structures.
Therefore, using toothpaste that can alleviate pain is a great way to deal with this issue daily.
The ingredients contained in toothpaste that fights sensitivity don't deviate too far from the standard formula and will still be excellent for fighting plaque and getting rid of excess bacteria in your mouth.
3. Amount
---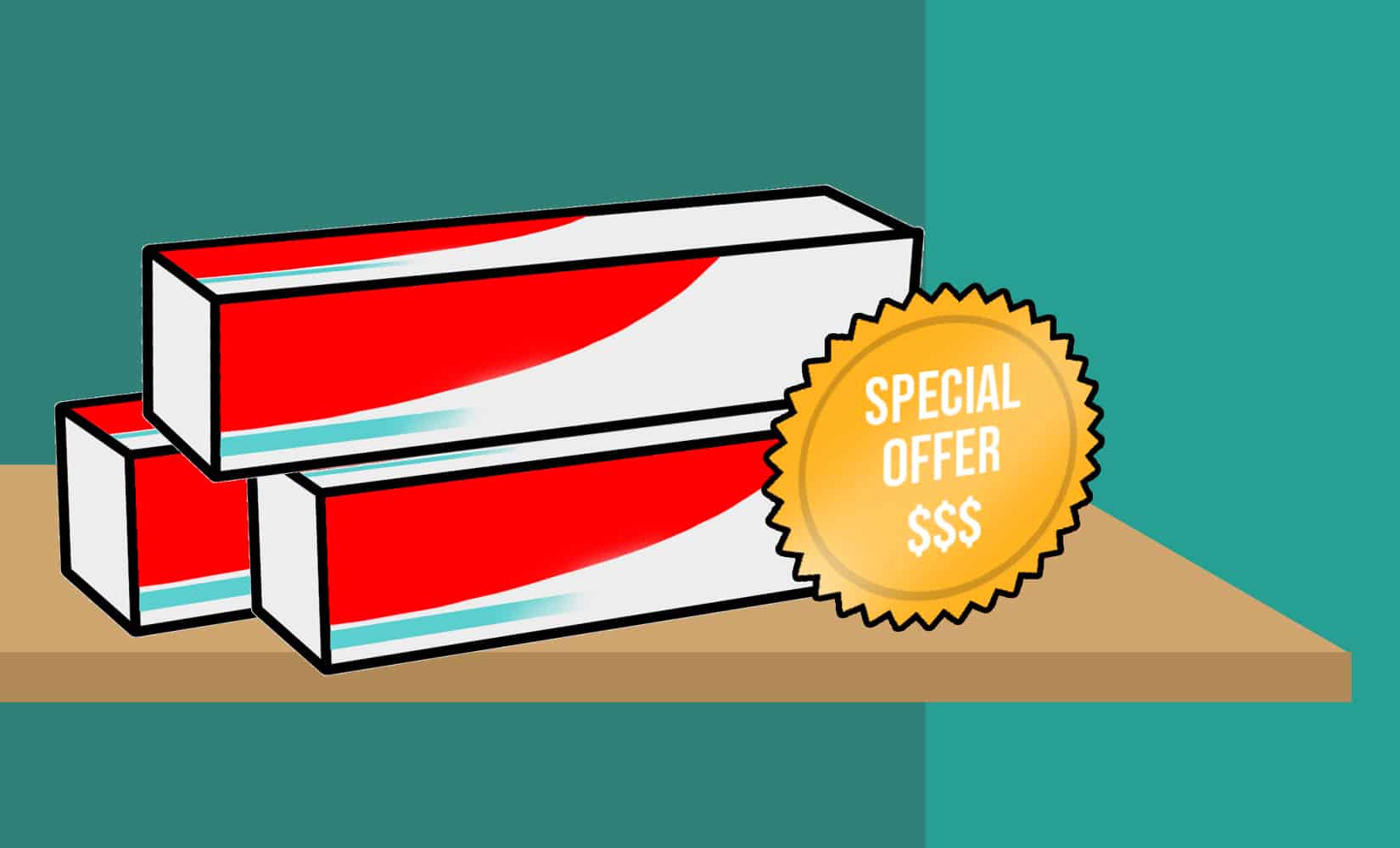 The amount of toothpaste you get for your purchase affects your value for money above all else.
Many good toothpaste for bad breath are sold in packages where you can get several tubes for one low price.
This is often a great idea if you've already discovered an ideal toothpaste and just want to purchase a lot of it, so you're set for the foreseeable future.
But don't ever buy extra toothpaste because you're afraid that you'll run out at an inopportune moment.
Many people use way too much toothpaste than what is actually necessary.
Advertisements and commercials often depict a person brushing their teeth and gums, squirting a large amount of toothpaste along the entire length of their brush head.
In truth, all you need to do is squeeze about a pea's worth of paste onto the brush head, and you'll be good to go.
Using this measured method, you should be able to make any chosen toothpaste products last for a lot longer than advertising companies anticipate.
4. Taste
---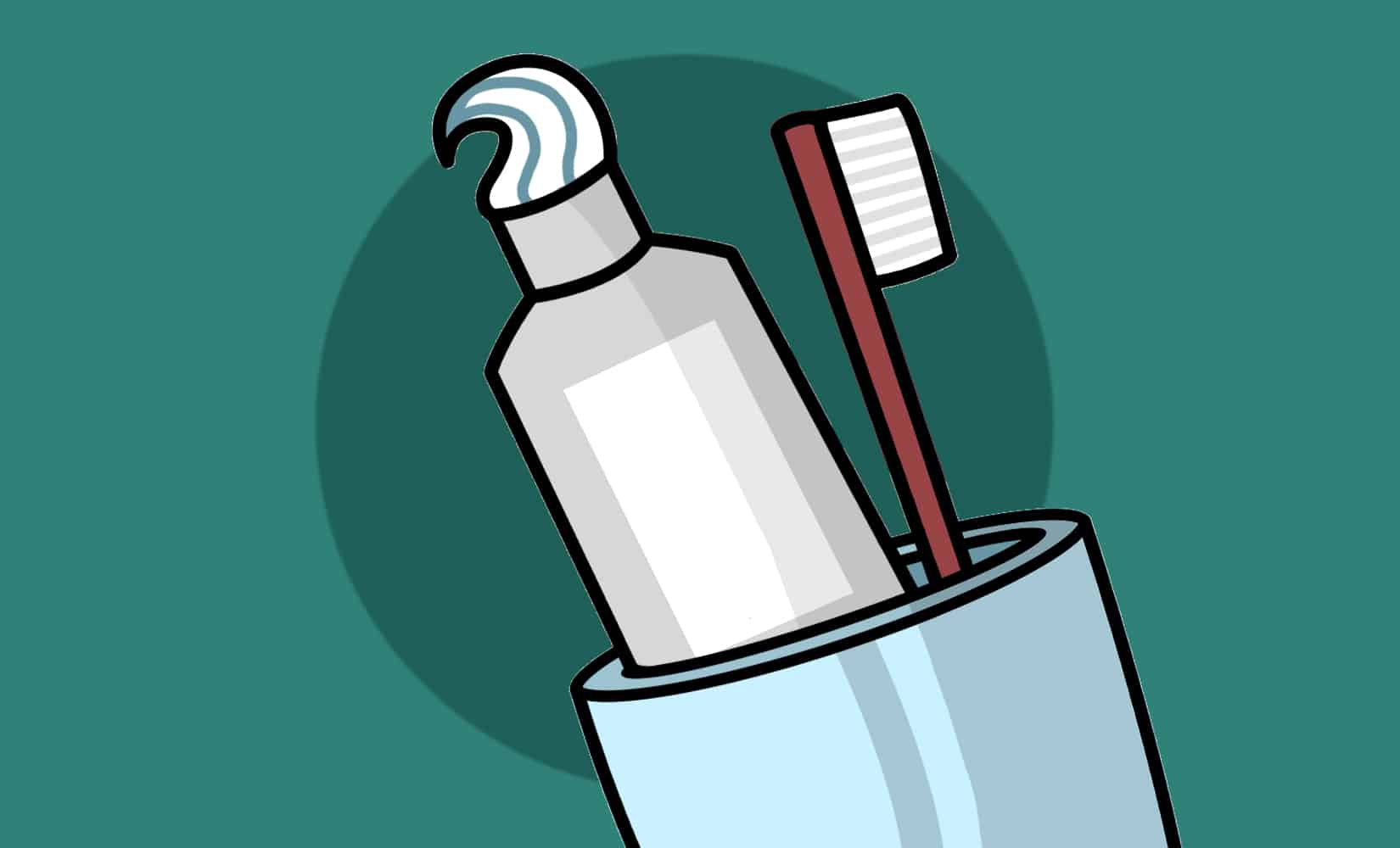 Don't neglect the flavor of your toothpaste, either.
After all, you'll be putting the stuff in your mouth twice a day every day if you're following recommended dental advice.
You must get a best toothpaste for bad breath with a flavor that you can appreciate, or at least tolerate.
Most toothpastes come in a standard mint flavor while others might have no flavor at all or have some exotic taste fashioned after a fruit.
When it comes to a toothpaste without a flavor at all, take care.
Depending on the ingredients, the paste might end up tasting poor towards the end of your brushing session.
You should also avoid toothpaste that has an extraordinarily fruity or sweet flavor.
These kinds of toothpaste often have ingredients that simply aren't necessary for a good tooth care product and may even exacerbate tooth sensitivity issues, particularly if you are already suffering from a cavity or two.
However, our list below contains some of the world's best toothpaste for cavities and natural bad breath cures.
FAQs Regarding Best Toothpaste for Bad Breath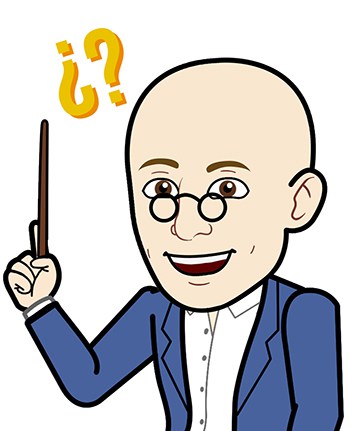 Now you've got your toothpaste, but bad breath will go away with a single brushing. Let's get into some people asked questions about tackling bad breath holistically.
1. What Causes Bad Breath?
Bad breath affects virtually everyone.
Drinking coffee, alcohol or If you're suffering from a common cold or another illness, this may have adverse effects on your breath.
Excessive sugar is bad for you.
Smoking can also make your breath much worse than average.
Halitosis is just another name for bad breath.
Its definition spans the breadth of all possible causes, so there isn't a term for bad breath, specifically from lack of brushing versus bad breath only from your diet.
3. How Is Morning Breath Different?
Morning breath is commonly thought of as a separate phenomenon, but it's really just regular bad breath caused from dry mouth.
In most cases, you don't need to worry about this.
Drink a glass of water to kickstart your saliva production, and you should be fine.
4. Is There A Halitosis Cure?
Improving your oral hygiene is the best method to enhance your breath overall, and you'll start to see results immediately in most cases.
Changing your diet is also useful for long-term breath correction.
5. Are There Any Home Remedies for Bad Breath?
Parsley has been a remedy for bad breath for centuries.
Eating yogurt is both healthy for your breath.
Zinc chewing gums can reduce bad breath.
Green tea has deodorizing effects and You can make a second homemade mouthwash using vinegar.
6. Tips for Removing Bad Breath
Brushing and flossing twice per day is the recommended frequency by dentists all around the world.
Using mouthwash once a day can help eliminate some bad breath.
Spending for the best toothpaste for bad breath can be overwhelming because of the types available on store shelves.
Since toothpaste is essential to improve your teeth, it is important to look for the one that works for you.
Bad breath is caused by a number of factors.
Mouth dryness, post-nasal drip, and infections are also causes.
Regardless of the matter though, bad breath is not fun.
In this article, We took a deep-rooted dive to choose out the best toothpaste for bad breath available in the market.
Your oral hygiene routine likely hasn't changed much since you were a child, from flossing every night to brushing two times day and night, and visiting the dentist twice a year.
We hope we covered it all.