Pros
Sleek and Well Built
The Black Handle Looks Great
Good Grip
Cons
The Black Handle Is Difficult to Clean
Merkur 20c Review – The Sleeker Version of the 33c
In this review, I will be talking about the Merkur 20C safety razor.
This is a relatively new safety razor from the large safety razor manufacturer Merkur (best Merkur safety razors).
It is very similar to the Merkur 33c (made best safety razor list) or the classic long handle safety razor except instead of a metal handle it has an anodized aluminum metal handle that feels slightly like hard rubber.
This is a great safety razor for anybody that likes having a black theme to their bathroom utensils.
In all honesty, I thought the Merkur 20c would be the shorter safety razor compared to the Merkur 30c, but surprisingly I was wrong.
Let's jump right into my Merkur 20c review so you could learn all about this three-piece black safety razor.
If you are just getting started with wet shaving I suggest you check out my article on the best safety razors as well as the best shaving brushes.
Below I have listed some of the top features of Merkur 20C which make it stand out among others.
Weight and Balance
Grip
Length
Aggressiveness
Blade Replacement
Weight and Balance
The Merkur 20c weighs in at 2.2 ounces which is slightly lighter and than its shiny metal counterpart the 33c.
I believe that this is due to the fact that the handle is significantly slimmer. But to be honest it does not feel like 2.2 ounces when held in my hand.
It feels very well constructed and although the handle is very slim, it is a very dense metal.
Overall I feel like the balance of the Merkur Solingen safety razor is decent.
It is slightly less heavy in my opinion and I think it is because the handle is slightly less heavy when compared with the 33c.
This does not bother me too much because my fingers are still on the black grip while shaving.
Grip
The black grip is made of anodized aluminum but feels hard and rubber.
There are grooves that spiral down clockwise from the top of the handle down to the bottom.
This makes it slightly more advantageous for right-handed shavers because your thumb will be rubbing perpendicular to the groups while shaving as opposed to a left-handed shaver.
Overall I think a gritty metal handle such as the 34c is a little bit better for both left and right-handed shavers but this grip is still sufficient and you should have no trouble having the safety razor slip out of your hands while you are shaving.
Length
The Merkur 20c comes in at 4.25 inches long.
This is in my opinion the perfect length for a safety razor.
Bear in mind that I have larger hands than most individuals.
If you happen to have small hands you might want to consider getting the Merkur 30c which is the exact same safety razor with just a shorter handle.
But if you'd need to travel with a safety razor, the Merkur 46c travel safety razor with a leather case might come really handy.
Aggressiveness
I am almost positive that the same headpiece as the Merkur 33c is used on this 20c.
On my aggressiveness scale, I rate this at about a 4.
This is mild enough for a beginner to use.
If you have extremely thick facial hair you might want to try something more aggressive.
Typically I recommend beginners with thick facial hair to get something mildly aggressive and pair it with a sharper blade such as Derby or Feather.
Blade Replacement
The blade replacement is extremely easy just like any of the other three-piece safety razors that I have reviewed.
And just like all of the other Merkur safety razors (Merkur double-edged razors) I have reviewed, the headpiece holds the blade and perfect alignment with minimal movement.
Merkur has amazing quality control and I have noticed that with owning over a dozen of their safety razors.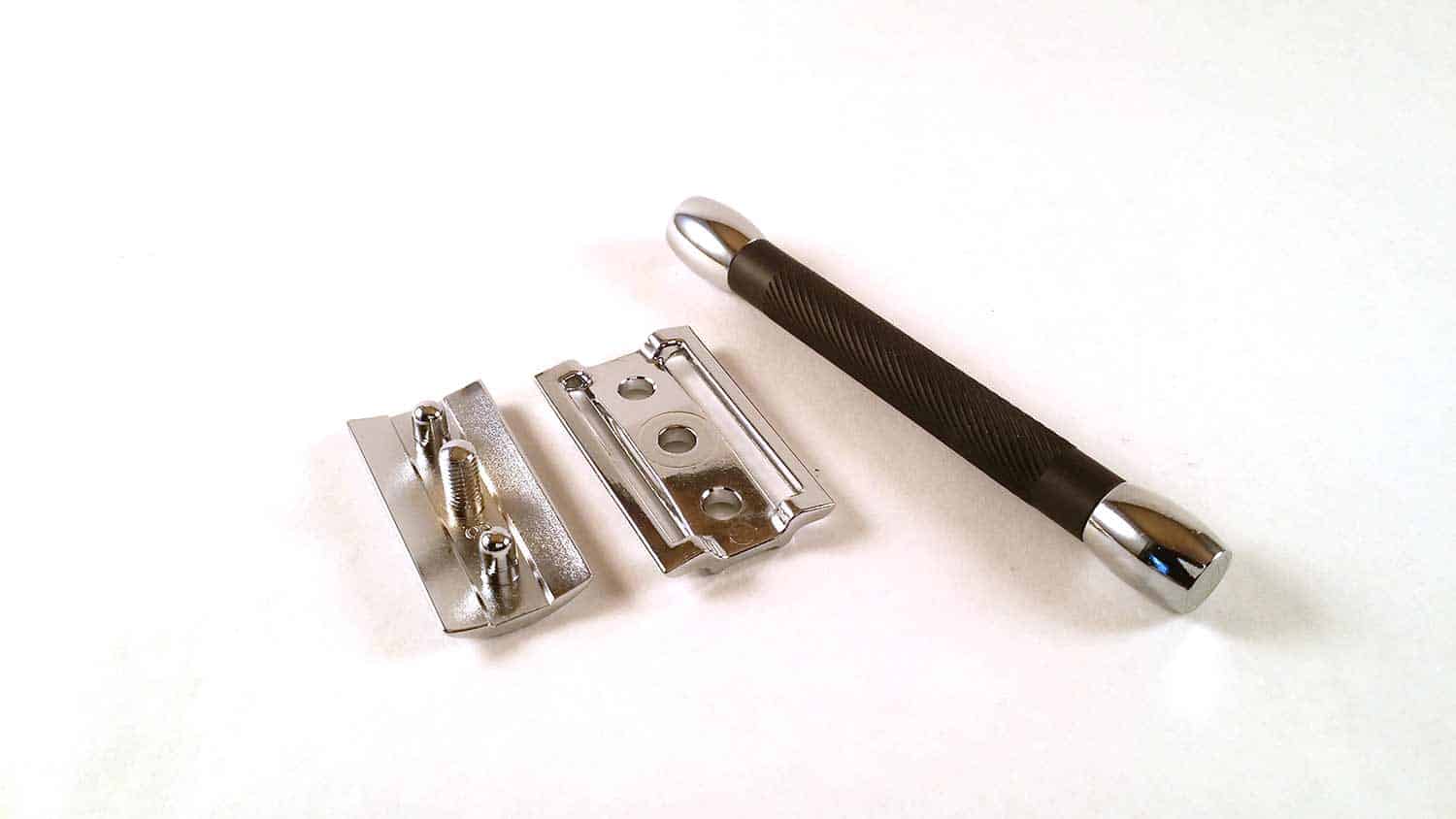 Conclusion – Merkur 20c Review
Check the current price here on Amazon
Don't just take our word for it, check out all the other user reviews below.
Merkur razor blades are definitely top-tier razor blades without a doubt.
Overall I got a fantastic shave from the Merkur 20c safety razor.
If you like having a black-themed set up in your bathroom this could be a fantastic safety razor for you.
The only problem I have is with cleaning the handle.
Over time, white soap scum will build upon the handle which will make it difficult to clean.
Having an all-shiny metal safety razor makes it much easier to maintain its look.
Besides, that has a fantastic grip, gives a great shave it will last you a lifetime due to the quality of the craftsmanship.
If you would like the same razor except with a shorter handle, check out the Merkur 30c!
I hope you liked my Merkur 20c review, leave the comment down below to let me know what you thought of it!
Also, please like this using one of the social media buttons if it was helpful to you!
Also be sure to check out our definitive lists of the best shaving soap, shaving creams for men, best shaving brushes, and even shaving bowls so you can have the ultimate kit.
I believe you'll also find our infographic on straight razors vs safety razors as well as our list of top-notch straight razors interesting and highly informative.
FAQs on Merkur 20C Safety Razor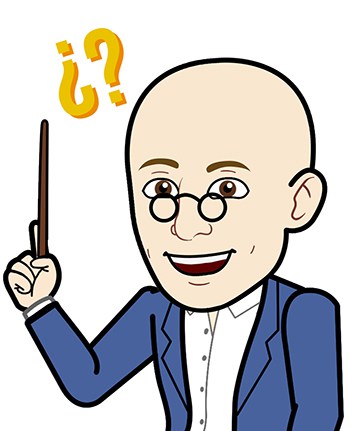 1. Is Merkur 20C Razor Good Enough?
Merkur 20c razor has stylish look and is made up of high quality and durable materials.
This safety razor gives a smooth close shave and also weight and balance of the razor are incredible.
2. Where Are Merkur Razors Manufactured?
Merkur safety razors are made by a German company.
They have a good reputation and long history for their high-quality manufacturing materials.
3. How Long Do Merkur 20C Razor Blades Last?
Merkur 20c blades are manufactured with high-quality materials and have considerable durability.
Most blades last for a week or 3 to 5 shaves if you use the razor for daily shaving.
4. Do I Get A Merkur Razor Along With Blades?
Yes, Merkur razor comes with a separate pack of 10 blades.
These blades have a double edge.
If you found this article helpful please be so kind as to share it on Facebook or other social media per the buttons below.
We really would appreciate it as we have worked so hard on this post for you.
I have a feeling some of your friends and family will find it helpful as well.
Also, be sure to join the Prim&Prep community!
Not only will you have a chance to WIN your choice of a quality safety razor or beard oil but we will provide you with all kinds of helpful and enlightening male grooming tips and advice directly to your inbox so you don't have to waste your time fiddling on the web to find the right information to look and feel your best.
There is nothing to lose and so much to gain.
SIMPLY SUBSCRIBE BELOW!