Start Shaving Like a Man with the Help of the Best Straight Razors
Amongst men in the know, shaving with a straight razor has become something like a badge of manliness—harking back to the days when men were men and razors were… well, straight razors (simply because nothing else had been invented yet). While it's definitely true that straight razors absolutely scream masculinity (not to mention providing a superior shave over disposables or cartridge razors), choosing the right razor can be the difference between that badge of manliness and a bandage of pain.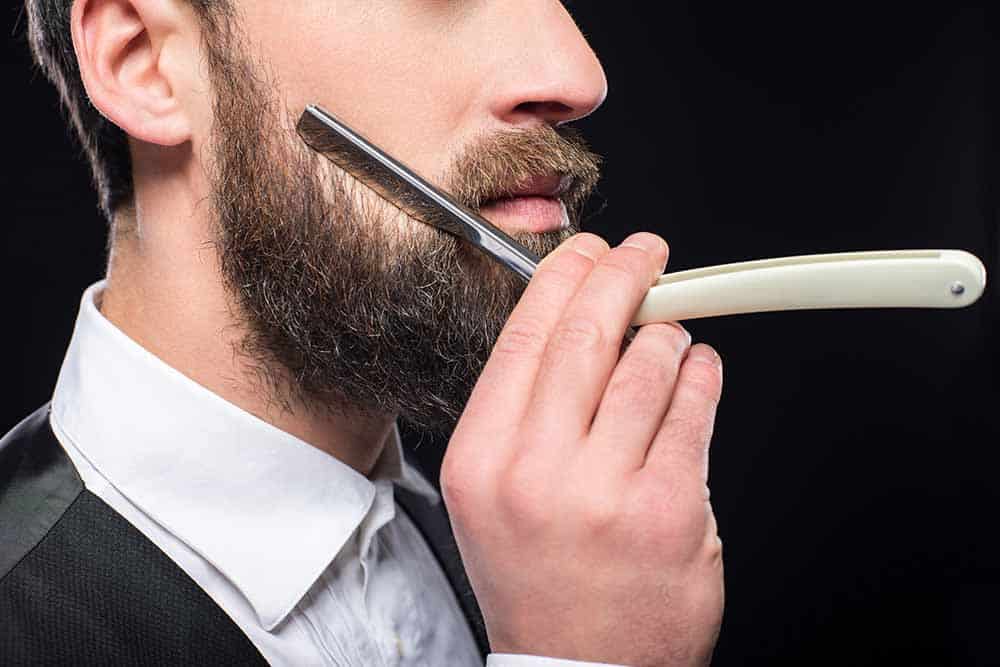 While the best straight razors can definitely provide a classic close shave, choosing an inferior quality straight razor will only result in future problems. Whereas the best straight razors are made out of high quality steel that is super sharp and should last for a lifetime, the lower quality straight razors out there typically use inferior quality steel, which means that they typically cannot achieve as sharp of an edge, and worse still, won't hold their edge and so will require more work to keep them in cutting shape.
Of course, knowing how to properly shave with a straight razor and how to sharpen one will definitely help to minimize these issues, no amount of work will ever be able to transform that lower quality steel into that found on the best razors. Still, if you're new to the straight razor world, it can be nearly impossible to tell one product from another, which is why we're here to help by presenting you with a list of what we feel are the best straight razors on the market today.
The Rise, Fall and Rise of Straight Razors
As we said, there was a time when straight razors were really about a man's only option when it came to removing the hair from their face. Then suddenly in the early 1900s, many men started to switch to safety razors, and in more recent times, disposable and cartridge razors as the market has become saturated with a variety of razors claiming to be able to provide the best possible shave.
However, there is still something to be said for simplicity, as it really only takes one sharp blade to get a close shave—no matter what Gillette, Schick and the others continue to claim. This probably helps to explain the sudden resurgence of single blade safety and straight razors, as they are capable of getting the job done without all of those unnecessary bells and whistles.
We're at a time in history when men are taking their personal grooming to a level never before experienced, and this has led many men to begin seeing the benefits in those more old-school methods like straight razors. Nonetheless, the only problem with straight razors making such a comeback is that there are now so many different brands and models to choose from that it has become much harder to sort the good from the bad. Still, despite the increased competition, it doesn't seem that time has had much of an effect, as many of the best straight razors today are produced by companies that have been in the game since the beginning.
It is also possible to find a huge number of vintage straight razors for sale nowadays, many of which are still in excellent shape and can definitely get the job done. Still, while vintage razors may be a bit cheaper, we would typically recommend that you either purchase a new one, or at least do a bit of research before purchasing a vintage straight razor from a pawn shop or online. Although many of the vintage ones you'll find are still in decent shape, we still prefer the idea of getting fresh, brand new steel, as it tends to hold an edge better.
No matter what style or brand of straight razor you end up purchasing, there is always going to be a bit of a learning curve for those who've never used one before. Not only will you need to learn a whole new method of shaving, but you'll also need to learn how to keep it properly sharpened using your strop and hones. However, this problem is actually a thing of the past, as there are now a number of companies producing what's typically known as a "shavette" style straight razor or a barber's straight razor.
Unlike traditional straight razors that need constant attention to keep them sharp, these newer shavette style razors resemble a traditional model, except for the fact that they use replaceable single edge razor blades. In terms of the quality of the shave, there's really very little to choose between the two, but in terms of convenience, there is a world of difference as the shavette style straight razors eliminate the need for constant stropping, honing and sharpening. As soon as the blade becomes dull, you can simply throw it away and reach for a fresh one.
That being said, we definitely still prefer traditional straight razors, but this isn't to say that shavettes aren't still a good option for certain situations, such as when travelling or those times when you're in a big hurry. The other benefit of shavettes is that they tend to be much less expensive than traditional straight razors, although you'll still have additional costs associated with buying replacement blades.
Important Items to Consider When Buying a Straight Razor
We've already touched a bit on the importance of buying a straight razor constructed from high quality steel, but there are a few other equally important items that you'll need to consider, which should help make it a bit easier for you to decide which the best straight razors are for your purposes.
Best Classic Straight Razors:
#1 DOVO Classic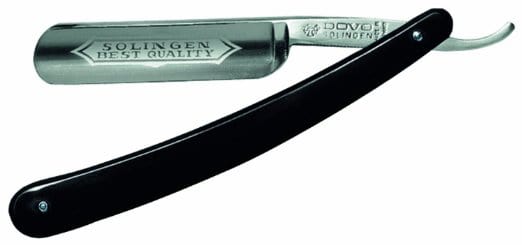 DOVO is definitely one of the best and most well-respected names in the straight razor game, having been producing exceptional quality models in Solingen, Germany since 1906. This lightweight razor features a 5/8 carbon-steel blade and high quality synthetic scales that are designed to last. Not only is this straight razor outstanding quality, but we also find it to be an excellent value for the price (around $130), which is why we highly recommend it for beginners wanting a truly classic straight razor. You can check out our complete DOVO straight razor review here.
#2 Böker King Cutter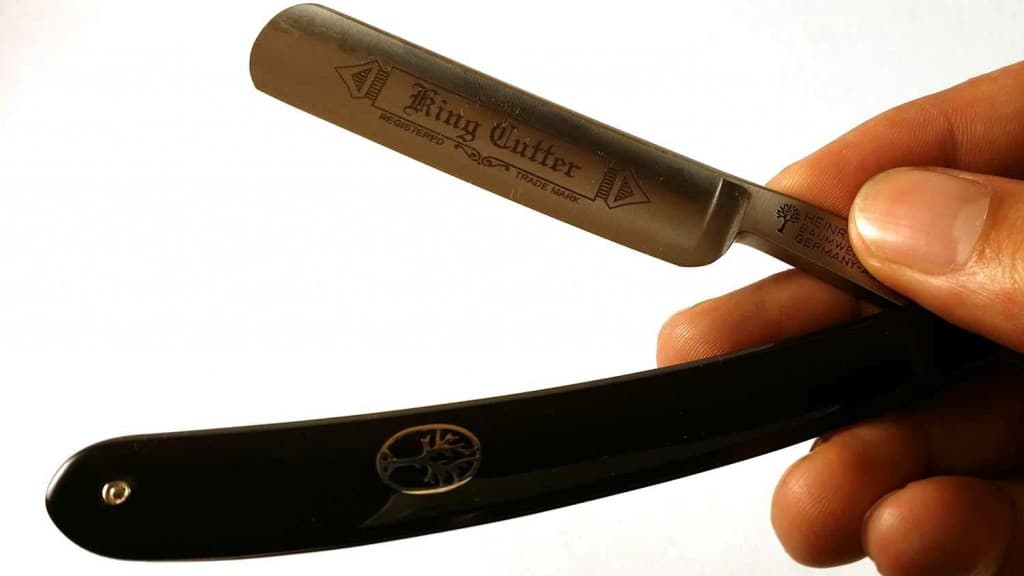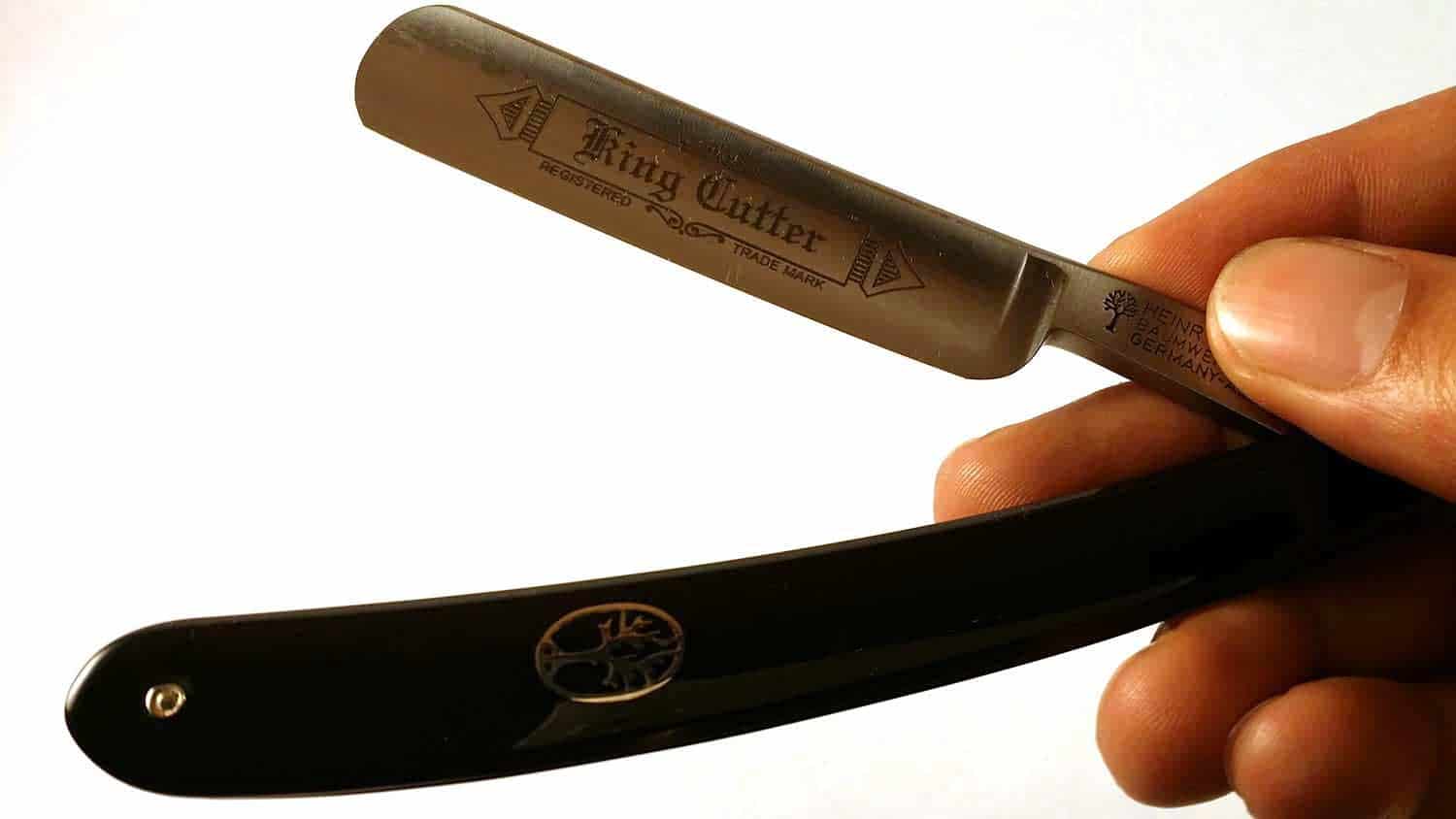 Like DOVO, Böker is another one of the top names in straight razors and is also based in Solingen, Germany (the heart of Germany's top of the line steel industry; often referred to as the "City of Blades"). This razor also features a 5/8 half hollow carbon steel blade and is available with several different choices of weights, including white bone and black synthetic. In truth, there's very little to choose between this one and the DOVO Classic, including the cost. No matter which one you choose, you'll be getting one of the best straight razors around for a quite reasonable price. You can check out our complete review of the Böker King Cutter review here.
#3 Thiers-Issard Eagle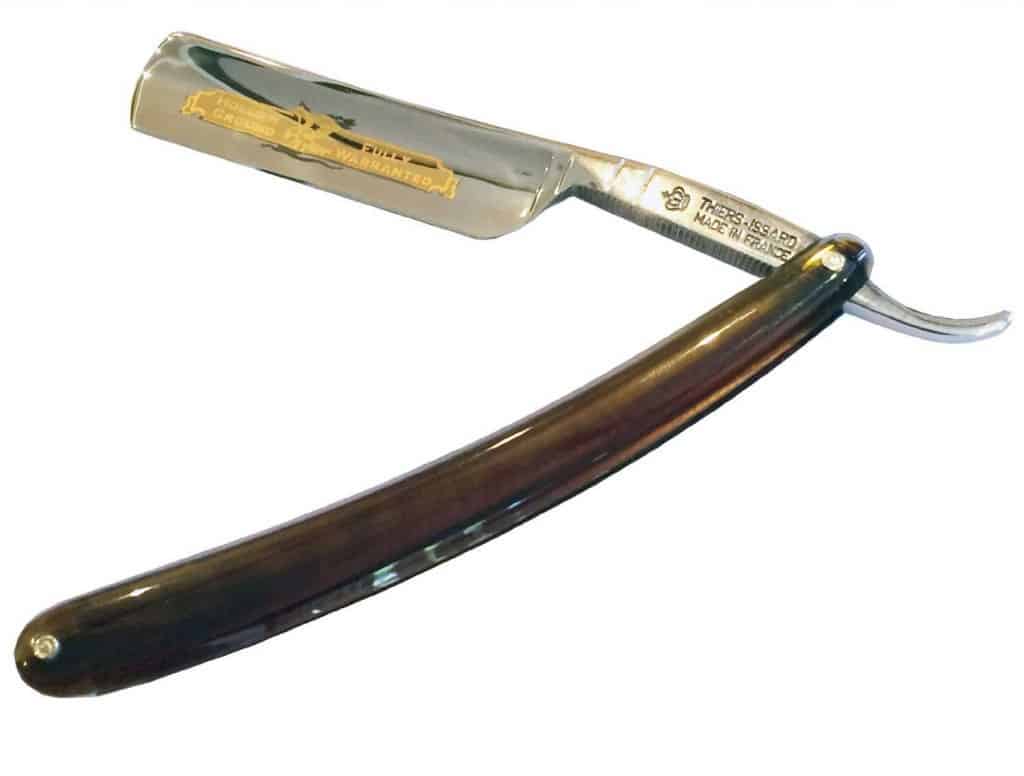 Thiers-Issard is the third company in the "holy trinity" of straight razors, producing some of the finest blades money can buy. In terms of total quality, there's probably not much to choose between it and either DOVO or Böker. However, in terms of style, we find Thiers-Issard to be far and away the best. Although they produce a number of different models, we find the Eagle to be one of the most outstanding. This particular model features a full hollow blade and is available in 5/8, 6/8 and even 7/8 widths. You also have a number of choice for the weights, including faux tortoise, which provides quite a unique look and old-school feel. All in all, this is definitely one of the better razors on the market, but with a price that reflects it as it typically sells for no less than $200. Still, for that price you'll get a beautiful leather carrying case and one of the sharpest, best straight razors money can buy.
Best Shavettes:
#1 DOVO Shavette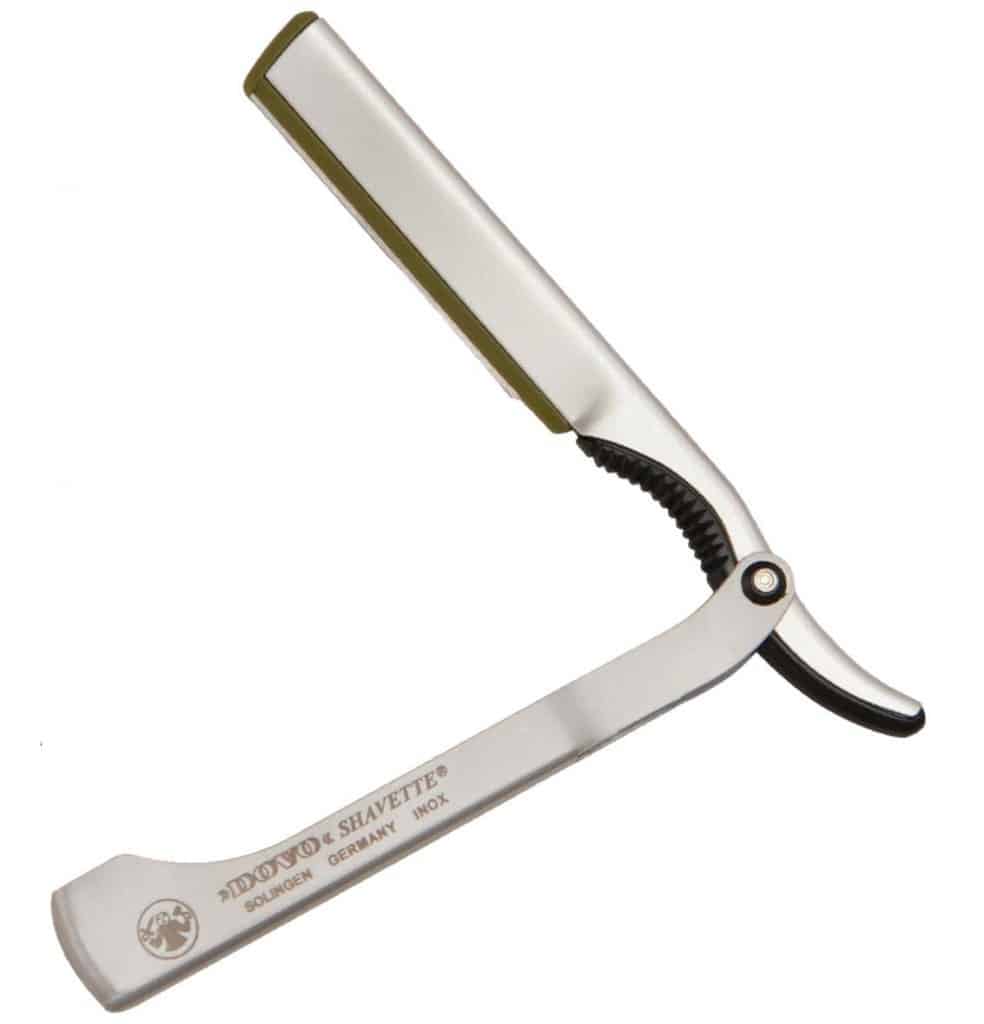 If you're just starting out with straight razor shaving and like the idea of not having to learn how to strop and hone just yet, we would definitely recommend the DOVO Shavette. In our opinion, this is easily the best traditional shavette on the market today, as it's fully backed by DOVO's tremendous reputation for quality. The body of this one is constructed of lightweight stainless steel, making it perfect for those on the go. While it probably won't last as long as a traditional DOVO straight razor, this really shouldn't be much of an issue, as this model usually sells for only around $30. All in all, an outstanding choice for those wanting to give straight razor shaving a try without having to spend an arm and a leg.
#2 Feather SS Japanese Straight Razor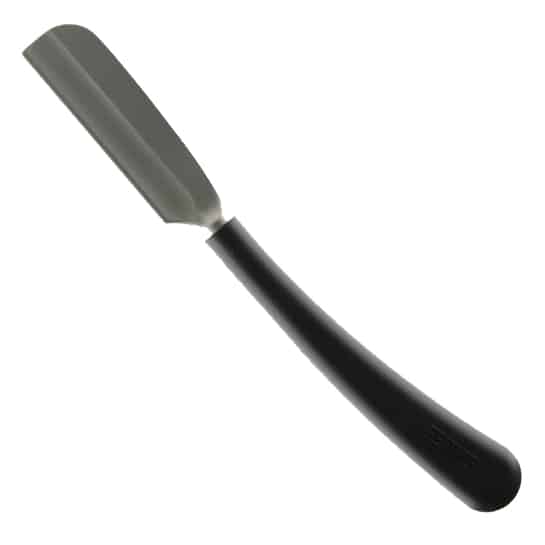 Virtually all straight razors and shavettes you'll come across feature a similar folding design, where the handle folds up into the blade for easy carrying. However, Japanese company Feather (who also happens to manufacture some of the best safety razors blades we've come across) decided to change things up with this model and instead go with a design where the handle and blade are fixed. Whereas other straight razors resemble a foldable pocket knife, this one looks more like a kitchen knife. If you've never used a straight razor before, you'll find this one has a much smaller learning curve, as you don't need to hold it in a special way to get a quality shave. We also like the high quality resin handle, although with a price around $60-80, the Feather SS is almost twice as expensive as most other similar models. Nonetheless, we find the quality more than justifies it. You can check out our complete review of the Feather SS here.
Best American Made Straight Razors:
Hart Steel 5/8 Square Point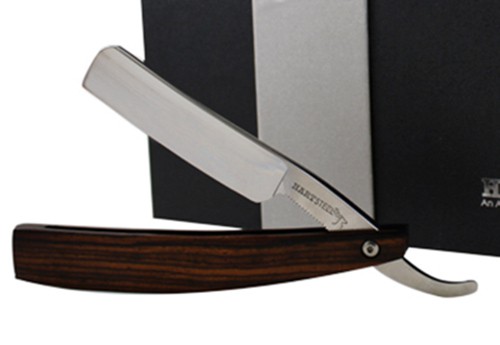 The majority of the best straight razors are produced in either Germany, Sweden or Japan. However, newcomer Hart-Steel has been making huge strides towards bringing American made straight razors to the forefront of the market. In terms of overall quality, this is definitely one of the best straight razors we've come across and perfect for those men looking for the convenience of a square point blade. That being said, it's also quite a bit more expensive than many others on our list, as you should probably expect to pay around $275 for it. Nonetheless, if you like the idea of buying American-made products, Hart Steel is definitely the company to turn to.
Best Cheap Straight Razors:
We've only included this category here as a word of caution for anyone looking for a cheap straight razor. Simply put, don't do it. While you may be able to find products that sell on Amazon for around $20 or so, you're really risking a lot if you choose one of these, as there is no doubt that they took some shortcuts in construction to be able to sell for such a low price. Not only will the steel likely be of a poorer quality, but worse still, many cheaper razors have problems with the scales or the pivot that could result in a near decapitation due to slippage or malfunction. So, if you do decide to choose a cheap product, you may end up spending that money you saved on an ambulance ride.