Looking for the best chapsticks for men?
Well, we have the answer!
We all want the same thing; a high-quality product that moisturizes and repairs men's lips, but also something that all men can proudly extract from their jeans pocket and apply with confidence.
But, as I say, it's the 21st century so if you want to go the glossy unicorn way, well that's cool too. 😉
We reviewed every best men's lip balm and the best chapsticks for men worth considering and ranked them based on the following criteria:
Moisturizing properties
The quality of ingredients, should include some natural ingredients such as shea butter, cocoa butter, aloe vera, coconut oil, and olive oil
Manliness (appropriate scent, color, packaging, and no shine)
Whatever preferences you may have, you will be sure to find the best lip balm for men within our definitive list.
Use the table of contents below to jump to the sections most important to you.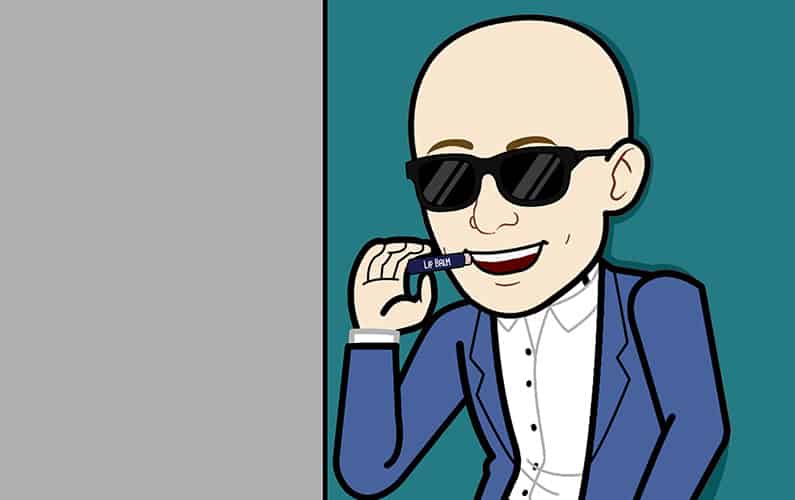 10 Best Lip Balms for Men of 2023 Reviewed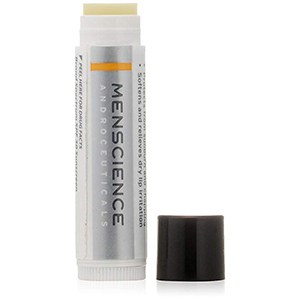 Specs
Quality of Ingredients
The MenScience range is a well respected and high-quality line of male grooming and skin care products.
The higher price reflects the fact that they use high-quality ingredients and whilst it can't claim to be 100% natural, they certainly haven't cut any corners with ensuring this is a quality product.
Key benefits
Undoubtedly a lip balm for anyone who is in sunny conditions and wants maximum protection from the sun.
On the slopes, working outdoors or just on a sunny vacation, this offers a level of SPF and skin nourishment that others will struggle to rival.
The other key benefit is that one application will last a very long time.
So if you are concerned about being 'caught' using a lip balm, you only need to go through the ordeal once or twice a day!
Manliness Factor
To look at, if you said it was some kind BCAA amino acid supplement to get you shredded at the gym, people would believe you.
Plus, it's in no way greasy, so there's almost zero glossy finish.
Best for you if….
Spend, or plan on spending, a lot of time in direct sun.
If you know you have lips that burn easily, the money spent on this product is worth every cent.
Definitely, one of the best things for chapped lips you could gift yourself.
Check out other customer reviews here on Amazon.
---

Specs
Quality of Ingredients
Jack Black's range is very highly respected.
Great quality products that offer simple but very effective solutions to male grooming issues.
Their Intense Therapy Lip Balm is full of botanicals and natural oils, giving it a non-greasy and high performing hydrating factor.
Avocado, green tea, and shea butter are all featured in this well-constructed lip balm.
NOTE: this product does contain Vitamin E, which for some people is a skin allergen.
Key benefits
The natural oils and herbal ingredients, make this a lip balm that offers great nourishment to tired and lifeless lips.
Manliness Factor
A bit minty, not the easiest to apply discreetly, and a bit bulkier to carry around.
If you are hoping to apply lip balm without any song or dance about it, you might not find this the easiest.
Certainly a modern man's lip balm rather than one which conforms to a more old-school definition of masculinity!
Best for you if….
You are looking to offer your lips some life-saving nutrients in the hope to revive them.
Certainly one of the best chapsticks for men for peeling lips.
Check out the consensus of over one thousand Amazon reviews here.
---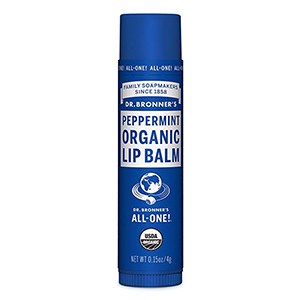 Specs
Quality of Ingredients
Dr. Bonner has been around since 1858 making a variety of soaps and lotions.
The lip balm is a more recent addition to the range, but it remains true to its heritage.
It is all-natural, containing the likes of avocado, beeswax, and hemp oil.
Plus, if you want to know all those natural ingredients are organic, you can even go one step further and use their organic 'naked' variety.
Key benefits
Incredibly effective for soothing inflamed lips, you really will feel like you are healing yourself by applying this.
Dr. Bonner's lip balm is also advertised as being incredibly versatile, as you can use it anywhere on the body (within reason!) you find dry skin.
The manufacturers are keen to highlight how effective this product is for hydrating tattoos and bringing them back to life.
Manliness Factor
It's in a stick, so easy and quick to apply if you don't want to be found out.
But anything that helps hydrate tattoos has to be pretty masculine right?
Plus, it's got an old school charm to it.
Like you've stepped into a barber in the Wild West.
It just feels too cool to not be masculine.
Best for you if….
You want great versatile skin hydration.
See the many other user reviews here on Amazon.
---

Specs
Quality of Ingredients
Anything that describes itself as 'advanced' generally means there will be some kind of science stuff going on in there!
And 'science stuff' means synthetic.
But Anthony is a leading name in male grooming and skin care, and you only get that reputation by producing quality.
This lip balm does contain resveratrol, which is a natural anti-oxidant produced as a defense by plants when under attack from an irritant.
But it can be created synthetically for cosmetics.
There are also organic and natural ingredients, such as green tea, avocado, and shea butter to provide great hydration and protection.
Key benefits
This product promotes itself as a kind of 'Lip Balm Plus'.
It is the best chapsticks for men and able to freshen your breath, as the air that passes over your lips when you talk, is revived by the lip balm's menthol and neutralizing properties.
How very clever.
Manliness Factor
Yes, Ryan Reynolds would use it and he's cool.
But it's in no way discreet and is a bit full-on.
A lot of users report that it is perfectly apparent you are wearing a lip balm, and the extreme menthol odor means there's no escaping the fact that you have just applied something to your lips.
Best for you if….
You are sure you don't have particularly sensitive lips and therefore are after an all-around best moisturizing lip balm that makes a bit of a show about working!
See what other people have to say per the Amazon reviews here.
---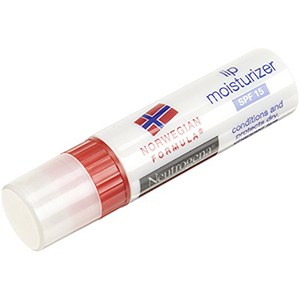 Specs
Quality of Ingredients
It is a budget lip balm, and the ingredients reflect that.
It certainly wouldn't be sold at some kind of artisan, organic vegan festival.
Key benefits
It works.
If you don't have any specific needs, (e.g. particularly dry skin, or spending a lot of time in the sun), it is an all-around lip balm that will hold you over when you need reliable lip balm.
Manliness Factor
No fuss, medicinal, discreet lip balm.
It's made by the Norwegians and they are famous for two things; Vikings and deep-sea fishermen.
Try telling me either of those two aren't as manly as they come.
Best for you if….
You want a mainstream, no-frills lip balm that doesn't have to accommodate any specific needs.
Check out the consensus of hundreds of customer reviews here on Amazon.
---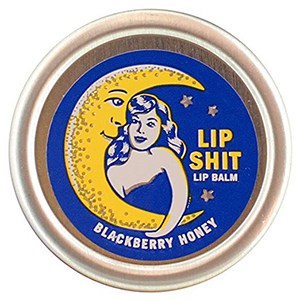 Specs
Quality of Ingredients
Don't let the crazy marketing distract from the fact that this is still a high-quality product.
All natural and well blended.
Depending on the variety you choose, you're going to get the likes of coconut oils, basil, beeswax, lanolin, and sunflower oil.
NOTE: Also contains Vitamin E which for some is an allergen.
Key benefits
An incredibly moisturizing lip balm!
If out and out moisture is what you want, look no further.
Manliness Factor
I can't decide!
It's packaged in bright colors it's in a tin that has a cute animal or woman on it, and it leaves a bit of a scent and sheen.
That doesn't scream traditional 'masculine'.
But you've got to be totally sure of yourself to whip this out of your pocket and apply some.
And there's nothing more manly than utter self-confidence.
Best for you if….
You want one of the best lip moisturizers out there, regardless if it's in a bright pink tin.
Check out the over 100 Amazon reviews here.
---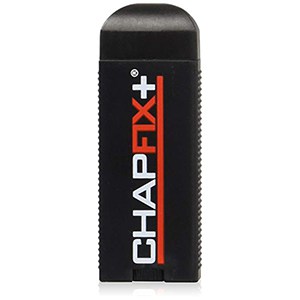 Specs
Quality of Ingredients
This contains a mixture of a few synthetic ingredients and a wide range of natural oils and botanicals.
For example, it does contain traces of petrolatum which, as discussed, can create 'fake' hydration from the petroleum jelly.
So don't get caught in that 'cobra effect' trap! (see 'what ingredients to avoid' section and that might make sense!)#
But the natural ingredients are vast. Including coconut oil, sunflower oil, aloe vera, and beeswax.
Key benefits
A very high-quality all-around lip balm.
Putting aside its ability to repair and protect lips, which it does very well, its key benefit is its design.
Sleek, cool, and very discreet as best chapsticks for men.
Manliness Factor 10/10
A smart, modern, and effortlessly cool design.
The stick is flat, so it sits in your pocket and nobody would ever know you have it on you.
If they were to see it through, they might initially think it's a USB drive or something similar!
But once it becomes clear it is lip balm, it looks so impressive, nobody will even question if it's strange for a man to be using a lip balm (SPOILER: it's not.)
There's no overpowering scent or glossy sheen either.
Best for you if….
You want to feel utterly confident in your lip balm, for all sorts of reasons.
See what others have to say per the customer reviews on Amazon.
---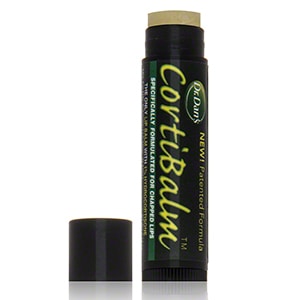 Specs
Quality of Ingredients
Well, they're not natural, but that's because it is a medicated lip balm designed to be a bit more direct in treating cracked lips, cold sores, and sunburn.
If you require a subtle, all natural lip balm, this isn't your best option.
It is though, a great choice if you are looking to repair damage rather than keep your lips in good general health.
Key benefits
It contains hydrocortisone, which is a steroid that helps heal skin sores and rashes.
So for that reason, it is excellent at treating lip conditions such as cold sores, badly damaged lips, and sunburn.
It also means it may also serve as the best lip balm for winter – we all know how winter moths can be for our 'delicate' lips.
Manliness Factor
It's got steroids in it, so that helps its manliness factor! 😉
It is definitely a medicinal lip balm so you're not just doing it to look fabulous.
But its packaging and marketing could help it be an easier choice for any image-conscious man.
Best for you if….
You have damage which you need repairing.
Your go-to best lip treatment for men's lips.
Check out the consensus of hundreds of customer reviews here on Amazon.
---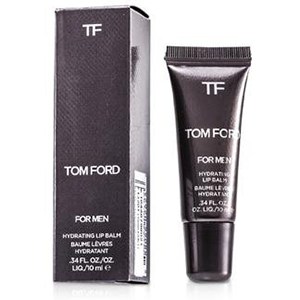 Specs
Quality of Ingredients
Let me make this clear.
It is an excellent product.
But because it is Tom Ford, you are paying quite a bit more than if the product was sold in a clear plastic tube.
Having said that, it is a lip balm of very high quality that contains ingredients that will only enhance the performance and user experience.
Key benefits
Almost unrivaled performance when both hydrating and protecting lips.
Contains lanolin, which is naturally found in sheep's wool to provide the sheep with waterproofing.
The result is a natural protection for your lips from the daily grime and irritants you will encounter.
Manliness Factor
If it wasn't in a squeeze tube, it would have been 10/10.
But who is going to question your manliness when you are clearly so successful and self-assured that you can casually whip out Tom Ford products?
Best for you if….
You want recognized quality without needing to focus on any specific lip balm requirement.
You want all-around excellence, even if you have to pay a little more for your best lip mask.
See what other customers have to say per the reviews on Amazon.
---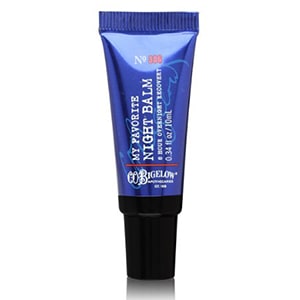 Specs
Quality of Ingredients
If all natural is what you want, you should probably avoid this product.
But all the products that are in there are designed for maximum, full impact hydration overnight whilst you sleep.
So for daytime use, you would like you've just dipped your mouth in a jar of honey, such would be the level of gloss.
But at night-time, who cares.
Key benefits
Intense hydrations for dry lips.
Thick and viscous, apply it before bed to allow it to be absorbed through the night.
Manliness Factor
Apply it once at night, don't worry about it during the day!
Nobody need ever know!
OK, having a pre-bed cosmetic routine doesn't exactly make you feel like Chuck Norris, but that will be our little secret.
Best for you if….
You need some intense hydration and repair.
And quick!
Check out the many reviews here on Amazon.
---
Things to Consider Before Buying Best Chapsticks for Men
Your experience of lip balm so far might only extend to sneaking a bit of your wife's or girlfriend's when nobody is looking.
So, if you have decided that your lips are an area of your body that needs some looking after, where do you start?
Here, I've put together a list of the things you might want to consider before you buy the best men's lip balm for chapped lips.
1. Good Ingredients
---
You've picked out an aftershave that best suits your skin, a body wash that you are most suited to, and your perfect body lotion.
Well, you should take as much care when finding your perfect lip balm.
A good lip balm will be full of this right stuff that will replenish, repair, and protect (similarly, a bad lip balm will do the opposite. I'll come on to things to avoid when choosing your lip balm.)
Might seem a strange one but hear me out.
Exfoliating old, dead and dry skin is critical to maintaining healthy lips in men.
And if a lip balm contains an element of sugar, those small granules will very gently do that job.
Much like the skin on your face, the skin on your male lips or any other lip loves natural oils.
They are easily absorbed by the skin, without stripping away vital protective layers.
They are full of essential fatty acids, which help protect and moisturize.
And they also contain natural anti-oxidants, which as the name suggests, protect from toxic elements.
These are everywhere in our daily life, so to have protection from them on the sensitive skin on your lips is vital.
Oils to keep an eye out for include coconut, avocado, hemp, almond, and sunflower.
Famed for its soothing properties, aloe is a great ingredient to look out for if you are trying to repair irritated or inflamed lips.
Prevention is always the best cure, but if you are suffering from painful or dry lips, aloe is definitely something to consider.
So if you're looking for the best lip balm and best chapsticks for men who have dry lips, you should consider getting one with Aloe in the ingredients list.
The first thing to say is this; some people are allergic to Vitamin E and not be aware.
If you find yourself stuck in a cycle of having irritated lips or a dry patch on the lip, then applying more lip balm, then your lips get irritated further, you might fall into this bracket.
So you have been warned.
You can get more information about Vitamin E's allergenic effects thanks to the National Institute of Health's study.
For the majority though, Vitamin E is a wonderful ingredient to assist with skin repair and skin cell hydration.
Many sources list green tea as having anti-aging properties.
And rightly so.
Numerous studies point toward its ability to reduce inflammation so it's a great ingredient to look out for in your best chapsticks for men.
It is the second most consumed drink in the world after water.
I know, I didn't believe it either.
It is known to have antibacterial and anti-inflammatory properties.
The Journal of the American Medical Association released a study suggesting that it 'possesses anti-inflammatory potential, which can be exploited against a variety of skin disorders.
It is also a gentle exfoliator, like sugar, so dead skin cells will be gently removed from your lips helping them to appear revived and fresh.
2. Sun Protection Factor
---
Skiers, surfers, erm, and Antarctic explorers; they've all known the importance of SPF lip balm for a long time.
Glare, or direct sunlight, can very easily burn the thin and delicate skin on your lips.
Think of the most painful place you've ever had a sunburn.
Backs of the knees? Eyelids? Well, they're nothing compared to properly burning your lips.
And even if you haven't ever sunburnt them, they will be dehydrated and aged significantly by being exposed to the sun without protection.
The majority of daily face moisturizers now have an SPF factor, even if it is mild.
Daily exposure to the sun, even in small and (seemingly) low doses will gradually age your skin.
Can you just use normal sunblock?
Well, you can, but they can be more greasy and less kind to the vulnerable skin on your lips.
Plus they taste gross.
So, the best chapsticks for men with SPF factor is the way to go if you fall into the above category of people or if your job or hobby exposes you to direct sunlight a lot.
3. Form and Type
---
Like a lot of skincare and male grooming products, you have a few decisions to make when picking out lip care for men's products.
For example, picking out a razor – do you go for a cartridge, a safety razor, a disposable, a straight edge blade?
And you have a couple of options here.
Stick – you know the sort. Looks like lipstick! This is what might put off a lot of men who are worried it will be a smudge on their otherwise perfect image of masculinity. Benefit? So easy to carry around, and you can whip it out of your pocket, apply it, and get it hidden again in the blink of an eye!
Squeeze – in a small tube, like a mini-toothpaste. Has the advantage of looking more 'medicinal' so if you are concerned about image, it can be passed off as a treatment rather than a beauty product. They can take longer to administer though, as there is a lid to unscrew and it is easy to extract too much.
Tin – like the stick, this is a familiar format. A small tin, you flip the lid off, run your finger over the product and apply it to your lips. Again, like the stick, it could raise an eyebrow if you are worried about not looking 'manly'. The flipping open of the lid might attract attention also! But it's clean, relatively easy and again could pass as a treatment.
4. Price
---
As with most things in this world, you get what you pay for!
But as our reviews will show, for just a few dollars you will be able to buy a lip balm that protects, heals, and enriches your lips.
As compared to lip gloss for men, lips balms generally last a very long time.
So for just a few bucks, you are making a great investment.
Getting a medicated lip balm may come in handy as one of the best treatments for chapped lips, however, other factors will still come into play.
So whilst price is a factor, even the most expensive lip balms aren't going to feel like a large expense.
5. Go Natural?
---
Frequent visitors to this site will probably already know that we're huge advocates of using organic and natural products whenever possible.
It's not that we're tree huggers (although we do believe we should all do our part to protect the environment), but the real reason that we promote using natural products is that they merely work much better.
This is especially true when it comes to products that are designed to moisturize and condition your skin, as the vast majority of petroleum products and chemicals end up having the opposite effect—drying out your skin and causing irritation when they should be soothing and conditioning.
Not only that, but many of the non-natural products you'll find out there contain other chemicals that are known to cause all sorts of unfortunate and unwanted side effects.
The best chapsticks for men should always come with some natural ingredients.
6. Ingredients That May Do More Harm Than Good
---
What ingredients to avoid when buying the best chapsticks for men?
Have you ever heard of the 'Cobra Effect'?
The reason for its name is quite funny (I'll come on to that), but it essentially means "doing something to fix the problem but you are actually making it worse."
That's what happens a lot of the time with applying lip balm
"But first, where does the name 'cobra effect' come from.
When the British occupied India, their government was concerned about the number of cobra in the city of Delhi.
They came up with a 'brilliant' plan.
They offered a bounty for each dead cobra that was turned in.
Which initially worked to reduce the cobra population.
However, people soon began breeding the snakes in order to claim the prize money.
The government realized this was happening, so they then canceled the program.
Which is when the problem definitely got worse.
As the cobras in captivity suddenly had no cash value, they were then just released into the wild (to be fair, who wants their home to be full of deadly venomous snakes for no reason).
So rather than solve the initial problem, the action taken made the situation worse.
Welcome, to "things to avoid when choosing a lip balm best for chapped lips!"
#1 Petrolatum (AKA petroleum jelly)
There's a reason the word sounds like 'petroleum', the proper name for the gas you put in your car.
Petrolatum is made from refined petroleum.
The refining process used toxic compounds.
And you then put it on your lips.
Petrolatum can easily become contaminated during the refining process by something called Polycyclic Aromatic Hydrocarbons.
These have clear links to forms of cancer.
OK, that is a worst-case scenario.
But the fact remains that this ingredient is derived from crude oil; the thick, gloopy brown substance drilled from the ground.
That can't be good for dry and sensitive lips.
In addition, it isn't permeable.
Air can not travel through it, so by applying this product you are starving your lips of oxygen.
Any lip balm with this ingredient cannot be the best chapsticks for men with chapped lips (for reasons stated above).
You may have heard about parabens when reading our other reviews.
For example, they are discussed as something to be aware of when choosing an aftershave.
They are manufactured and processed preservatives used in a lot of cosmetics (although let's not call them cosmetics eh? We're concerned about not appearing masculine so let's call them 'handsome enhancers'. Yeah, that works).
As they are processed, it's not uncommon for many skin types to react to them.
You may already be aware of the fact that your skin doesn't get on with parabens, but you may not be aware they can be found in lip balms.
But now you are!
In addition, they have been found to interfere with your endocrine system.
This encompasses all the glands in your body which produce hormones and therefore help determine the way your organs function.
Any disruption to that balance can leave you feeling unwell.
But in the worst cases can contribute to cancers.
Unless you have sourced a natural, organic lip balm if you see 'flavors' or 'fragrances' be concerned.
They should almost just list the ingredients under "weird chemicals that shouldn't in the human body."
Apart from the longer-term concerns about putting complex and processed chemicals into your bloodstream, the more immediate worry is that these will strip the protective oils from your lips.
Utterly counterproductive when you are attempting to protect and repair dry or painful lips.
If you apply from a tube/stick (men chapstick moisturizer), a quick sweep of the lip balm across your top lip and your bottom lip is ample.
If you use a squeeze tube or tin, you must have clean hands before applying it to your lips with your finger.
And try to not apply lip balm when you are sick (you're just spreading germs around and back into your system).
Whichever way you apply it, once it is on be sure to purse your lips and then 'hide your lips' in your mouth.
That's it, just like you're doing now after reading that last sentence 😉
This evenly distributes the balm and ensures it is forced into all the areas where it is required.
See, that wasn't hard, was it?
Now go and brand some cattle before you worry you might be a girl.
TOP TIP: apply some lip balm and the best chapsticks for men before your night's sleep. You won't be talking, eating, or accidentally rubbing it off in your sleep so your lips absorb the full benefits.
Can you apply too much?
Great question….
Can you use too much lip balm?
So here is the good news.
If you are using a good quality lip balm that contains nothing which could make your lips worse (See "what ingredients to avoid"), you can't apply too much.
If you are using a lip balm that does contain an irritant, as so many of them do, you can easily become locked in a vicious cycle of cobra farming (that analogy will make sense if you read the 'what ingredients to avoid' section).
GOLDEN RULE: buy lip balm and best chapsticks for men with natural, organic, and healthy ingredients.
But…
Applying lip balm can create a physical, habitual dependency that can lead to stress and anxiety.
Ever been to a bar when you are the designated driver?
You don't want to drink endless soda or water so you just end up not drinking anything.
What do you then do with your hands?
You are so used to holding a glass or bottle, you feel lost without it.
Well using lip balm can create a similar, if not worse, situation.
It can be a real crutch that leaves you feeling exposed and irritated if you are unable to do it.
Or you end up doing it so often you may as well hand your lip balm around your neck on a piece of string!
Why Men Should Use Lip Balm

Come on, it's the 21st century and you are on Prim and Prep, so obviously you are at least semi-aware of the need to look after yourself.
Just accept that we're not talking 'glossy finish, strawberry-scented, glitter-infused, rainbow unicorn packaged, lip plumping, have you taken this from your wife's makeup bag?' type of lip balm.
We are talking about lip balm that all men can proudly extract from their jeans pocket and apply with confidence.
Again, it's the 21st century so if you want to go the glossy, unicorn way, well that's cool too.
We all want the same thing; a high-quality product that moisturizes and repairs our lips. The skin on your lips is thin, easily broken, and easily dried out.
And what's more, it's painful when our lips get that way, so if you don't apply lip balm for fear of looking less like a man, then maybe you should get over yourself!
If you have associated lip balms with women, you may wonder why you, as a man, should be using them.
For both males and females, there are so many benefits to using lip balms.
Such reasons include:
The skin on your lips is thinner than that on your face.
Using a face moisturizer is of course no longer just a 'woman thing', you look after your face so you should look after your lips.
If you have got damaged lips, they'll heal so much faster with help.
The skin is delicate, so keeping it hydrated will help the skin to repair itself.
You may not be bothered by the look of damaged lips but the pain isn't much fun.
Badly cracked lips will just keep cracking again every time you smile or say certain words.
They Will Look & Feel Good
Your lips will look and feel more healthy and, erm, plump.
That might not be top on your list of priorities in life we admit.
But it might be.
And let's be honest, who doesn't want to look good.
Or at least who doesn't want to look healthy.
Trust me; the women will notice and appreciate it 😉
So for delicious, plump, kissable lips, use some lip balm.
But a very manly one so that it's ok of course.
---
My Two Cents and a Brief History About Lip Balm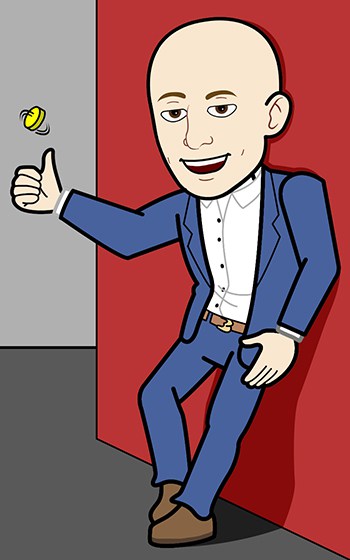 So, while I'm sure I may get some grief from some of the more manly men out there, after doing some research, I learned that there are many men out there searching for precisely this type of information.
After all, it's not only women who suffer from dry, chapped lips—even though it seems that the majority of manufacturers out there seem to think so.
Like many other grooming products out there, it seems that men have been mostly ignored as the majority of the most popular lip balms and chapsticks have been designed with women in mind.
Fortunately, though, there are finally a few companies who have not only understood that most men aren't wild about the idea of using fruity or flowery-smelling lip balms.
It has also been recognized that many men's lips face specific challenges—especially those of us who spend a considerable amount of time outdoors, continually exposing our lips to the sun, wind, and elements.
If you're familiar with male cosmetics and grooming products, you've probably seen that the last few years have seen a considerable rise in products designed specifically for the challenges that men face.
For a while, these products were mainly limited to more "male-specific" items like shaving soaps, beard balms, and deodorants.
However, in recent years the selection has expanded to include a huge variety of different types of products, including lip balms and chapstick.
For this reason, after doing a bunch of research and trying out a ton of different products, I decided to primarily limit this list to only those products that were specifically designed for men (or at least by men).
Therefore, no matter what your feelings are about brands like Chapstick or Burt's Bees lip balm, you won't find them on this list.
The reason behind it?
Well, for starters, if you're okay with using one of these inferior (yes, they are inferior) products on your lips, then there's no reason for you to be reading this post in the first place.
The other reason is that there are so many better, more natural products out there that there is no reason for men (or women, for that matter) to keep using that crap.
A Brief History of Lip Balm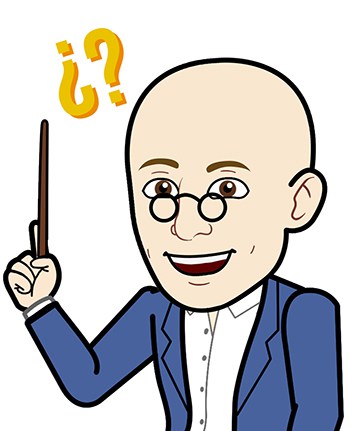 I am often intrigued as to how grooming products were first created.
And amazingly lip balm goes back a very long time.
Dr. Fleet, a physician from Virginia, made the first lip balm in the early 1880s.
Which pre-dates many of the more mainstream and more commonly used grooming products.
It resembled a small wickless candle, wrapped in a type of foil.
Dr. Fleet sold the concept to a neighbor who had the time and resources to start producing the product on a larger scale, and the Chapstick was born.
How much did Dr. Fleet sell the patent for? Just $5. Ouch.
A man called Frank Wright was commissioned to design the Chapstick logo.
The same logo is still in use today.
And how much did he get?
A flat fee of $15.
So for $20 a man called John Morton of Lynchburg, Tennessee launched the Morton Manufacturing Corporation.
---
FAQs on Best Chapsticks for Men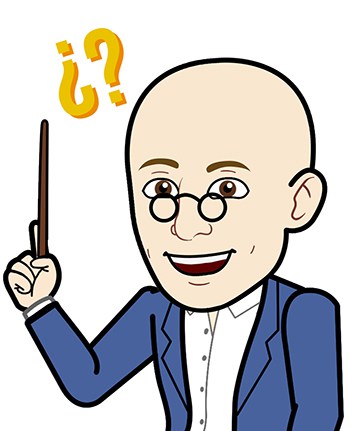 1. Which Chapsticks is Best for Men, Thinner or Thicker?
As compared to thicker lip balms thinner and lighter lip balms are more beneficial, especially for men who mostly work outside.
Thinner lip balms help to keep your lips hydrated for the whole day while thicker lip balms only protect your lips.
2. Can Chapsticks Cause Dryness On Your Lips?
Many factors can cause dryness after applying chapsticks, the overuse of chapsticks, or maybe some chapstick has an ingredient that may not suit you.
Chapsticks have some common components like methanol, salicylic acid, and phenol that may not suit your lips and can cause dryness in your lips.
Or you may also feel irritation after applying them because of exfoliant use in them.
3. How Can I Get Smooth and Charming Lips?
If you are suffering from dry and damaged lips then you think seriously about them. For smooth lips
Keep your breath fresh and brush your teeth regularly
Use Chapsticks or lip balm in your daily routine
Once a week do scrub your lips the removal of dead skin
Always stay hydrated
4. How Often Can You Use Chapstick?
Some dermatologists suggest that you should moderately use chapstick.
The overuse of chapstick may cause serious damage to your skin because it may discontinue the production of natural oil on your lips.
Under all these precautionary you can use chapstick once a day.
Be sure to check out these vetted lists of the best products to keep your skin looking and feeling its best, along with detailed guides on selecting the best one for your specific needs.